By Mark F. Villanueva
It was late and I was checking out my old boxing videos from my computer in a backpacker's place I rented for two days. I walked back in from the terrace that fronted the sea that wasn't visible now in the dark but the sound of it coming and breaking would give anyone a soothing moment for thought. I reviewed what Erik Morales fights I had in document and sat back and sighed, realizing how hard it was for me to set aside my awe for the fighter who had always given his all, or at least establish a plane enough for me to start writing a clean and unbiased work. See, even in defeat, I've always liked watching that great Mexican boxer, Erik "El Terrible" Morales do his thing in the ring- that nice, stiff jab he uses to set up a whirlwind of clean combinations; that double jab with a sneaking right uppercut; the way he is as a "thinking" fighter who moves naturally with impeccable balance, face intent; always deadly yet in a subtle and strategic way. Plus, there's always something about fighters who battle valiantly, so that in their excruciating sacrifice for victory and the fans a bond is gradually built around the people who witness it. Great fighters have that ability to earn something beyond momentary fascination: loyalty.
Watching him lose to Manny Pacquiao years ago gave me mixed emotions as he got roughed up and entirely outworked by an untiring opponent. I wanted Manny to win, but at the back of my head I haven't really given up on Morales like you never would on a friend who was down as he sat up while the referee started counting away.
People say I'm a fool to hold on blindly to the notion that Erik Morales can still make a successful comeback, at least back to the elite sphere of the sport where age is a huge factor to consider. I honestly don't know if he could still regain his agility at this point, and it's not only due to his age, at 34, that hinders it, but more on account of his long absence from the sport and that wear and tear on his body that must take its toll some time considering he's fought as a professional boxer since he was 16 years old. I personally don't think he'll make it especially against the big hitter, Marcos Maidana from Argentina, who had just given that peaking Brit, Amir Khan, hell. But as foolhardy as I am I'd like to believe that he can make it. I don't think anyone can doubt the skills of this gallant Mexican, who is ranked no. 49 by ESPN as among the greatest fighters of all time, and who is also the last warrior to defeat the one-of-a-kind Manny Pacquiao. We all know a few great fighters who had made successful comebacks. George Foreman did it, and so did Sugar Ray Leonard. In Basketball, I can still feel the passion when Michael Jordan slammed that ball right on the face of the NBA's best blocker at the time, Dikembe Mutombo. Can he still make a successful comeback to the top of the sport in this late stage of his career?
Luckily enough for me I had someone to turn to and set the facts straight this time; someone who not only could segregate hope from fact in this scenario, but as a fighter himself had the chance to face the great Erik Morales in a twelve round boxing match that should have been awarded fight of the year back in '99. Wayne McCullough is a former WBC world champion in the Bantamweight division and whom Erik Morales himself stated, after their fight, to have given him one of the top three fights of his entire career.
Hey, champ, how are you and the fam?
First of all, i'd like to thank you for sharing your time to attend to my queries regarding Erik Morales versus Marcos Maidana. Having gone the distance against Morales yourself, I truly feel you're one of the best people in the sport of boxing I could raise these forthcoming questions to.
Just a few days ago Erik Morales said he believes he's still the best technical boxer in the world today. But we got so many talented fighters out there right now like Nonito Donaire Jr. among others,and i'd like to know, whats your personal assessment on that statement?
Wayne: I personally believe that Morales is well past his best. As a super bantamweight he was probably one of the best technical fighters. Some fighters successfully move through weight classes but this isn't the case with Morales. I've a lot of respect for him because he hit me so hard!
Mark: Who do u think is the best technical fight there out there? My personal choice is Floyd Mayweather Jr.
Wayne: Mayweather is the most technically gifted fighter out there but he's not exciting.
Mark: Also, Do you think Morales can still bring it at this late stage of his career at 34 years old?
Wayne: In his comeback fights so far he hasn't shown that he can still bring it. This fight with Maidana will either end his career or we'll see that he still has something to offer.
Mark: How old is old when it comes to boxing, because we got fighters like Bernard Hopkins raising that bar each year?
Wayne: If a fighter keeps training like myself and Hopkins and you look after your body it will look after you. But if you blow up between fights it's harder. I believe I could fight until I'm 50!
Mark: How do you like his chances against the young powerful puncher, Marcos Maidana when they fight this coming April 9th?
Wayne: Like I said this fight will either make or break his comeback. I'd like to see Morales use his technical skills to win but it'll be interesting to see what happens when he gets hit. Look at what happened in the second and third Pacquiao fights
Mark: I love watching El Terrible fight. Believe me I still watch your fight with him from time to time and it excites me as if the fight just recently happened. What part of his game do you think will give Marcos Maidana fits, if any?
Wayne: If Morales can use the skills he used against me and avoid Maidana's big shot maybe he can win.
Mark: I personally think Maidana is not in the level of Morales in the technical aspect of the fight game.He's not fast but very powerful. He still needs a lot of polishing. How do you see Morales, being a thinking fighter that he is, taking advantage of this? What weakness do you see in particular off Maidana's style?
Wayne: Maidana may not have the skills morales have but he can take punch and he can bang. Morales should try to outbox him and win the rounds. He shouldn't get into a toe to toe fight.
Mark: Lastly, champ, how'd you fight a brawler like Maidana if given the chance?
Wayne: You have to outbox a brawler. A good stiff jab and angles will have him swinging him for the fences.
Mark: Thanks, mate. I truly appreciate this and you know I enjoy chatting with you. I wish you good luck with your plans for IHOW charity and I want to let you know that we in your IHOW family will always be here to back you up. You're a good man, Wayne. We're proud of you. Please send my regards to your loved ones back home.
About #IHOW (I HELPED OUT WORLDWIDE) – As Wayne is an accomplished Champion he see's this Charity as a chance to give back to the sports that have given him so much, and with this in mind,#IHOWs Mission is to provide an avenue of support for disadvantaged kids, veterans and those in rehabilitation, this will be done by offering lessons in Boxing and Mixed Martial Arts, and with friend Brooklyn Jai, Dance and Choreography, big focus will be put on nutrition,training and maintaining a healthy lifestyle.
P.S.- Mark F. Villanueva would like to thank world champion Nonito Donaire Jr. for pledging his support for our cause in #IHOW after I spoke to him personally during our meet up in Boracay island.
If you're in the Philippines and have any signed posters, memorabilia that we you would like to donate to our charity that will be auctioned to support our cause please email me at villanueva_mf@yahoo.com
Got an Opinion? Submit Your Articles and Press Releases to be posted on NowBoxing.com
*Please refrain from leaving any Racist, Profane or Derogatory comments*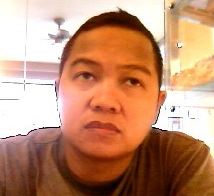 Born and raised in the Southern Philippines, a region with a vast history of cultivating past and current world boxing champions including Pound 4 Pound King Manny Paquiao.
Mark currently lives in Iloilo City and is a graduate of Political Science at the USC in Cebu City but later on dropped out of Law School after a personal realization that a dry and frigid legal system sparked very little to no interest in his mindset.
Some of Mark's works are published in other top boxing sites such as Phil Boxing, Pacland, and NowBoxing.