By Lester Salvador
These Manny Pacquiao fan boys must know more about boxing than I thought. I used to think they didn't know anything about boxing, but they probably do know more about boxing than I gave them credit for.
They know that Sergio Martinez is a dangerous and skillful fighter and that he will mop the floor with their hero, they know this because they are against Manny fighting Martinez. And now they are discrediting Martinez and expecting him to go up in weight and telling him to stop picking on small guys.
All of a sudden the Pacquiao fans are scared? LOL! What happened to the brave talk about how Manny Pacquiao is the greatest of all time and can beat up on a man like Antonio Margarito who weighed 165 pounds in the fight?
So now when Sergio Martinez who said he can make 154-pounds wants a shot at the Pacman there is a problem? They don't like the idea of a PRIME fighter facing Manny Pacquiao because they know he will lose this time.
The excuses are so funny. The Pacquiao fans are saying why doesn't Sergio go up in weight divisions like Manny? Why doesn't Sergio fight someone his own size?
Going up in weight doesn't make you the greatest fighter if you ain't fighting the best prime fighters in each division. Fighting the best available competition in and near your weight class and beating them makes you the best. Pacquiao fights old guys, and cherry picks his opponents so of course he can win belts easy. Sergio Martinez is clearing out his division and wiping out anyone near his weight class.
Pacquiao's strap at 154 is a joke, he won that belt at a catchweight of 150-pounds and fought Antonio Margarito, a guy who was never a champ at the weight and came off a long lay-off.
If the Pacman wants credibility as a true champ he should go up to 160 and fight Sergio Martinez or fight for a strap at 154 with no catchweights against one of the legitimate belt holders there.
And if you Pacquiao fans have so much belief in your man's skill and greatness stop crying and getting scared with the excuses! Stop being scared, you only talk brave when Manny Pacquiao is in against guys he has a chance to beat like weight drained Oscar De La Hoya, Miguel Cotto and Antonio Margarito.
Got an Opinion? Submit Your Articles and Press Releases to be posted on NowBoxing.com
*Please refrain from leaving any Racist, Profane or Derogatory comments*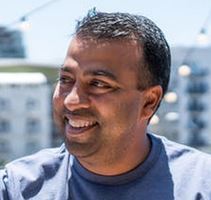 I love the sweet science of boxing and enjoy sharing my opinion on it.  Boricua!