By Mark F. Villanueva
The Mexican-American boxer from Oxnard, California Brandon Rios may be easily disliked by many for his brazen ways, but the first time I saw him fight it was actually his crass boxing skills that failed to leave a lasting positive impression on me. He looked just like another ordinary fighter who was always hungry to brawl and strived to catch the boxing fans' attention by talking too much outside of the ring, instead of letting his skills be the focal point of his career.
I used to feel that watching Rios fight is almost like watching a show against the light. His mistakes are glaring and for those who are on the look for fighters who box instead of just brawl, the prizefighter from Oxnard is a little too rough on all angles to appreciate. His defensive skills are just as unrefined as he is loud, but to give the 25yr. old some credit I'd have to say the kid is always so full of excitement. But then again I don't just watch boxing for the excitement and like many boxing fans out there actual skill is much more highly regarded more than anything else, and that's where he has never failed to fall short of.
Last Saturday night at the Home Depot Center, Carson, California Brandon Rios came into the ring against the Mexican, Urbano Antillon with his youthful energy beaming clearly and his bold ways carrying that same electricity and excitement he has been known for. Urbano Antillon himself has been through many wars in his career with tough competition where he's had his share of success but seems to have come in that ring caught up in the psyche by all the pre-fight hype. The only way to make a limited fighter look good in a battle is by fighting his fight, and at the very outset of it, the Mexican handed it over to the tough yet ungraceful Brandon Rios by planting himself in front of him. The only way to make it tough for a brawler to perform is to coat your style with slick but Antillon maintained his position and looked to trade punches, so you could almost see the invisible cheer behind Rios' tough-guy looks. The latter looked very good all night throwing punches and counter shots but looking at how the first round ended it seemed that there was still so much hard work to be done with Antillon giving flush power punches of his own. The brutality continued in the second and further onwards until the early moments of the third when Rios, during a close encounter, hit the Mexican with a right hand that shook his head in an awkward angle and knocked him down. As if not learning from his mistakes, Antillon got up and tried to clear his head but made no drastic changes to his style. Perhaps he was too shaken up to evaluate his position in the fight, or, he might have been too weak to apply his plan, but later in that same round and almost in the same manner he had been tagged the first time, Antillon went down again. This time it was much harder, but still his persistence as a Mexican fighter kept him from staying down. He tried to keep up and stay in the fight but the moment he started to wobble, walking funny from one corner to the other the referee was left with no choice but to halt the match.
Brandon Rios showed significant improvement in his fight against Antillon. Even the Mexican legend Antonio Marco Barrera had to acknowledge that. Rios popularity is vastly emerging in the sport of boxing and his skills are getting a lot better. It was a night Urbano Antillon was simply caught up in the California heat of excitement.
Got an Opinion? Submit Your Articles and Press Releases to be posted on NowBoxing.com
*Please refrain from leaving any Racist, Profane or Derogatory comments*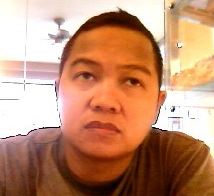 Born and raised in the Southern Philippines, a region with a vast history of cultivating past and current world boxing champions including Pound 4 Pound King Manny Paquiao.
Mark currently lives in Iloilo City and is a graduate of Political Science at the USC in Cebu City but later on dropped out of Law School after a personal realization that a dry and frigid legal system sparked very little to no interest in his mindset.
Some of Mark's works are published in other top boxing sites such as Phil Boxing, Pacland, and NowBoxing.