By Mark F. Villanueva
There are points in human behavior we cannot fully fathom. How some people find difficulty being around others, a lover's irrational jealousy, over zealousness on a subject, how other's draw inspiration from odd situations; what makes a person tick, give in, give up, or transform on certain occasions.
American boxer, Zab Judah has left an impression on his fans with his tendency to lose focus late in his fights. His performance at times changes drastically that he's wasted having built early leads in past fights and had been beaten by considerably lesser skilled fighters. Maybe he behaves so he over thinks a less complex situation that makes him erratic, divert from a game plan, or doubt his abilities, which leads him to sort of self destruct at some point; become enraged by his temper. It could be that in those moments when he had lost it and burst out in anger, which have led to his suspension at one point, that those were products of an accumulation of desperate attempts to control his inner self. It could be many things charged up by diverse factors around a given time. After all, Boxing is a very tough sport and going up in the ring is no less a matter of survival for any prizefighter. Boxing puts you in a tough spot which could spark unusual musings for a boxer who has that inclination to over rationalize.
Whatever it was that my friend and professional boxer, Maureen Shea saw in Zab Judas' eyes when he was knocked down by Lucas Mathysse, on his way back up, is probably something only another prizefighter may fully understand. Shea "The Real Million Dollar Baby" with a fight record of 15-2-1(no contest) said "I was sitting ringside during Judah vs. Mathysse when Zab hit the canvas. I saw a look in his eyes I had not seen in a long time as he got back up." As I inquired further she said "It was determination. I loved what he said at the post fight presser… him and God had a talk when he hit the canvas. I believe that from that look on his face he made a decision in that moment and got up. As long as that and his determination drive his training, I believe in him."
I tried to get in touch with former world champion, Morris East who has been helping Zab Judah rebuild his career along with Pernell "Sweet Pea" Whitaker, and asked for his thoughts on the matter and he said "We feel as a whole that we've worked really hard for this fight and he (Judah) has a big chance of winning against Khan with a more focused and determined attitude, and we've made changes compared to his past camps for the betterment of his performance."
On the other hand, Zab Judah's opponent this coming Saturday, Amir Khan has the advantages of height and reach as well as being trained by renowned boxing trainer, Freddie Roach. He, too, is on the roll since his knockout loss to Breidis Prescot, which makes this upcoming fight with the slick Judah a compelling one.
Whatever it is that makes Zab Judah the comeback fighter that he is now we hope to see if it holds well and consistently. We believe it's his renewed faith in God that keeps him up and beating the odds, and if indeed that is what it is, then we'll have to see if the Pakistani-born and practicing muslim, Amir Khan has enough power to shake up his christian faith that supposedly holds his fight game together.
Got an Opinion? Submit Your Articles and Press Releases to be posted on NowBoxing.com
*Please refrain from leaving any Racist, Profane or Derogatory comments*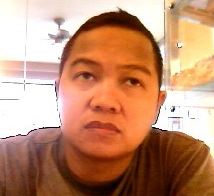 Born and raised in the Southern Philippines, a region with a vast history of cultivating past and current world boxing champions including Pound 4 Pound King Manny Paquiao.
Mark currently lives in Iloilo City and is a graduate of Political Science at the USC in Cebu City but later on dropped out of Law School after a personal realization that a dry and frigid legal system sparked very little to no interest in his mindset.
Some of Mark's works are published in other top boxing sites such as Phil Boxing, Pacland, and NowBoxing.