By Ed Aquino
Did anyone notice that Juan Manuel Marquez keeps on stepping on Manny Pacquiao's foot not once, not twice but at least 7 times in their most recent fight?
I am attaching the proof in images here. You can review the Pacquiao vs. Marquez III fight and pause on the following timelines:
1) Round 2 time 0:27
2) Round 4 time 0:11
3) Round 6 time 1:18
4) Round 7 time 1:49
5) Round 8 time 1:27
6) Round 9 time 1:23
7) Round 12 time 0:52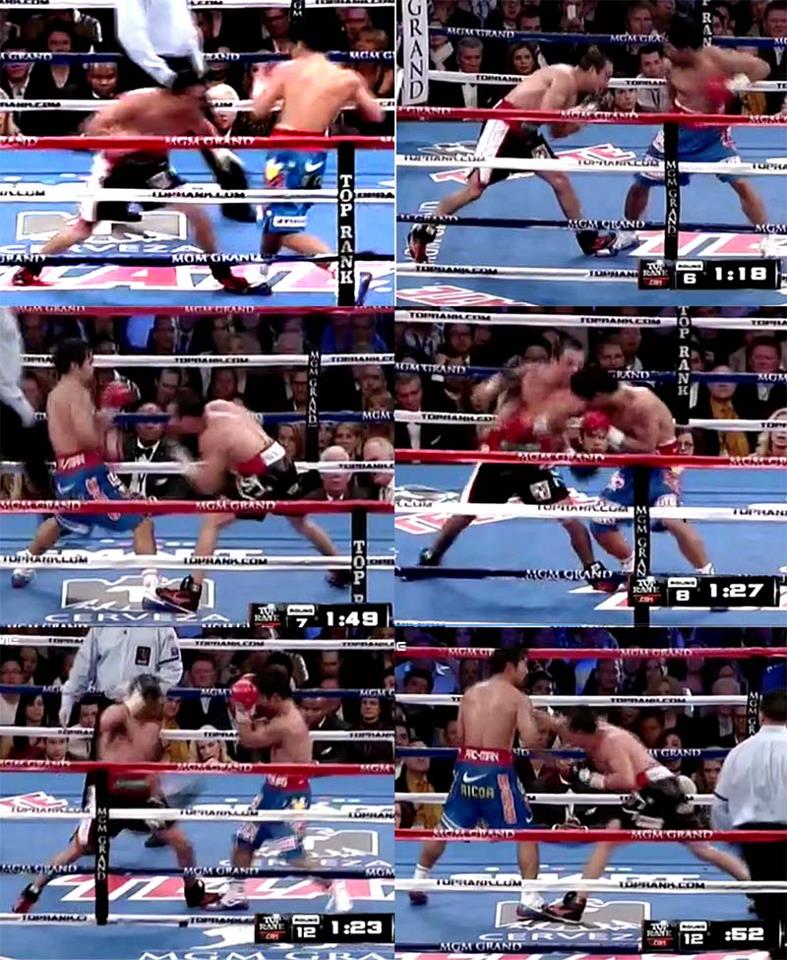 This is a very dangerous and dirty maneuver by Juan Manuel Marquez. This may be the surprise that they were bragging about on how to control Pacquiao's power. With Marquez stepping on Manny's foot, footwork is hampered and his punches are thrown off-balanced.
Do I need to say more about this cheater move by Marquez? He will do anything to win the fight. This could be the reason why Manny was complaining about leg cramps. Fortunately, karma set in and Manny still managed to win.
Got an Opinion? Submit Your Articles and Press Releases to be posted on NowBoxing.com
*Please refrain from leaving any Racist, Profane or Derogatory comments*
Discuss this topic in the NowBoxing Forums (Membership is FREE)