By Lester Salvador
Manny Pacquiao already got exposed by Juan Manuel Marquez and people still want to see him fight the master boxer Floyd Mayweather Jr.
I find it hard to believe that there are still some diehard Pacman fans out there who think he has a chance against Mayweather after Pacquiao got humiliated by an aging Juan Manuel Marquez and received another gift decision.
Manny can't beat anyone who isn't weight drained, past their prime, or can actually move their head and feet. Even Filipinos who saw the Pacquiao vs. Marquez III fight felt Marquez clearly won, only a small handful of blind Pac fans still think Pacman won that fight.
After seeing Manny struggle with Shane Mosley and Juan Manuel Marquez, I don't think he can beat any top welterweight or super welterweight around. Victor Ortiz, Andre Berto, Lamont Peterson, Timothy Bradley, a non-drained 154 pound Miguel Cotto all of those guys will beat Manny easily.
Bob Arum has run out of washed up named opponents for Manny Pacquiao to fight. Given Pacquiao's track record, I wouldn't be surprised if Bob Arum and team Pacquiao fight the washed up Ricardo Mayorga next at a catch weight.
The outcome of a Pacquiao vs. Mayweather fight is pretty easy to predict – Floyd by anyway he wants. Floyd Mayweather will play with Pacquiao, he will have his way with him, and embarrass him all night long.
If Floyd wants to knock Pacman out before the 5th round he will do it, and if he wants to take the Pacman into deep waters and punish him for twelve rounds with a boxing lesson he will do it.
One thing I have learned from watching Mayweather in action is never ever doubt his abilities because he will always be motivated to shut up his critics.
So if Pacquiao has the balls to step up to Mayweather's challenger, pay to witness the greatness of Floyd Mayweather Jr. and pay to watch one of the biggest one sided beatings in the history of boxing but if you are expecting Pacquiao to pull of the upset don't waste your money because it ain't happening.
Got an Opinion? Submit Your Articles and Press Releases to be posted on NowBoxing.com
*Please refrain from leaving any Racist, Profane or Derogatory comments*
Discuss this topic in the NowBoxing Forums (Membership is FREE)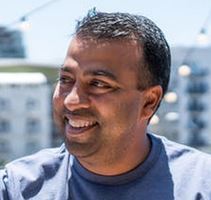 I love the sweet science of boxing and enjoy sharing my opinion on it.  Boricua!