By Lester Salvador
In my opinion, Nonito Donaire is an overrated fighter. He is slightly better than Manny Pacquiao, but he isn't that great compared to the other fighters of today like Sergio Martinez, Floyd Mayweather Jr, Guillermo Rigondeaux, and Miguel Cotto.
Both Pacquiao and Donaire are Filipinos who are promoted and hyped up by Bob Arum. The difference in their styles is that Nonito is more of a runner, and Manny is more of a one dimensional slugger. They do share a same similarity other than being Filipino, and that is being perfectly matched with the right type of opponents to make them look good.
Manny Pacquiao fights mainly slow, big, and drained fighters, while Nonito Donaire fights small guys he can bully with his size. But Nonito just like Manny was exposed and will continue to get exposed when the right type of opponents come along. Just like Manny was exposed by Joshua Clottey, Donaire was exposed by Omar Narvaez, the only difference is Manny was small compared to Clottey but Nonito was a giant compared to Narvaez. Nonito struggled to hurt the much smaller fighter, and couldn't even break his guard, this shows you that his punching power is highly overrated. If Nonito truly had one punch power he would have been able to break through that guard and at least graze the much smaller Omar Narvaez with a punch to hurt him.
Now comes Saturday night, when Nonito Donaire will be exposed once again as he finally moves up to 122-lbs and fights a guy who doesn't fear him and will actually weigh more than him in the ring — that man is Wilfredo Vazquez Jr. of Puerto Rico!
Wilfredo Vazquez Jr. already knocked out an over-hyped Filipino boxer that people were bragging had awesome punching power in Marvin Sonsona, and Wilfredo was wrongly stopped in the last round versus Jorge Arce. Wilfredo is mad that he is the underdog and I feel sorry for Nonito because he will have to taste the power and the wrath of Vazquez and it's not going to be pretty.
Let me tell you something about Puerto Rican fighters, for all you saying that we are quitters, you will see tonight when Vazquez makes Donaire quit. Nonito will not be able to push Vazquez or intimidate him, and Vazquez hits harder than Donaire, you will see that the only reason Nonito was able to knock out those guys in the lower weights was because he was so much more bigger than them and needed a size advantage to gain power over them, he won't be able to do that against Wilfredo because the moment he hits Wilfredo he will realize his power is nothing at 122 and he will start to run away and try to win on points, but he won't be able to run for long because Wilfredo will knock him out once he connects on Nonito's untested chin.
My prediction: Wilfredo Vazquez Jr. will knock out Nonito Donaire in round 10, and another hype job will be exposed.
Got an Opinion? Submit Your Articles and Press Releases to be posted on NowBoxing.com
*Please refrain from leaving any Racist, Profane or Derogatory comments*
Discuss this topic in the NowBoxing Forums (Membership is FREE)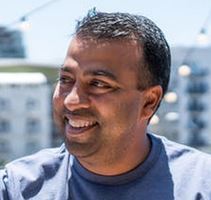 I love the sweet science of boxing and enjoy sharing my opinion on it.  Boricua!