By Lester Salvador
I am disgusted with the outcome of Nonito Donaire vs. Wilfredo Vazquez Jr., it was another robbery involving a hyped Top Rank fighter.
My prediction was a knockout for Wilfredo Vazquez Jr. but instead Vazquez decided to put on a boxing clinic and land the cleaner more effective blows.
I told you all that Nonito was just another overrated fighter like Manny Pacquiao, and I was correct again, he struggled against Vazquez just like Pacquiao struggled against Joshua Clottey, Shane Mosley, and Juan Manuel Marquez.
I cannot believe two judges scored the fight 117-110 in favor of Donaire, what fight were they watching? The only judge who was fair and got the score right was Dr. Ruben Garcia who scored it 115-112 for Vasquez.
First we see Juan Manuel Marquez outbox Manny Pacquiao and get robbed, now we see a classy Puerto Rican boxer like Wilfredo Vazquez Jr. get robbed against Nonito Donaire.
Boxing really needs to get better judging because this to me is what is wrong with the sport, some of these judges just favor the star fighter.
After last night, I hope people see that Nonito Donaire is not a very intelligent fighter, he never went to the body, he got hit by jabs all night and he didn't know how to bait Vazquez.
Donaire just like Pacquiao is the product of proper Top Rank matchmaking. Nonito will not last at the 122 or 126 weight divisions because his power is nothing and he doesn't have the skill to beat elite Cuban boxers like Guillermo Rigondeaux or Yuriorkis Gamboa, and this time just like when he fought Vazquez the fighters  will be bigger and stronger than him.
Got an Opinion? Submit Your Articles and Press Releases to be posted on NowBoxing.com
*Please refrain from leaving any Racist, Profane or Derogatory comments*
Discuss this topic in the NowBoxing Forums (Membership is FREE)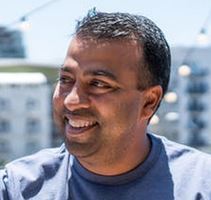 I love the sweet science of boxing and enjoy sharing my opinion on it.  Boricua!