By Mark F. Villanueva
Las Vegas – Time is gold and while Timothy Bradley had been warmed up and psyched, thousands of fans eagerly waited for their grand entrance into the flashy arena, yet the affable fighter from the Philippines, Manny Pacquiao made everyone wait a little longer still and it was alright. It's a status he had earned for being the best fighter in the world and nobody felt as they waited that their time had been wasted.
Pacquiao came in later than usual, looking very casual and at ease with what awaited him. His opponent had sweated it up moments ago as he was just about to make his way to his room with his trainer to put on his gloves to loosen up, warm up a few minutes with the mitts and meet the crowd inside that had come in drones from all over the world just to watch him box.
He had been through bigger occasions in his career. He had beaten bigger opposition in the past with the likes of Oscar Dela Hoya, Miguel Cotto and Ricky Hatton of England, and this did not rank among the top three fights he's been involved in. With the fight of the decade between the world's top two best boxers pending, Manny Pacquiao was about to fight a boxer cut out for him.
Pacquiao has not fought anyone his size in a long time up to this point. The undefeated American is known and admired for his tenacity in all his fights, putting relentless pressure on his opponents 'til they break. He has raised an impressive 28-0 record on account of this specific fighting style and Manny Pacquiao was well aware of this coming in. In fact, the day of the weigh in he stepped in at his heaviest at 147 pounds and by that alone you can tell he wasn't going to go anywhere but stay and trade punches.
Pacquiao bulked himself up to be ready for impact and primed to fight Bradley toe-to-toe. Something told you as you watched him right there up at the scales that he wasn't apt to go in and out like a buzz saw as he did against taller and bigger opponents. Perhaps this was because nobody in his camp, including Manny himself, felt the need for it. If he could take Antonio Margarito's punches despite of their huge size disparity, basic logic would tell you Bradley's power wouldn't be a major concern. This match up was supposedly going to make the world's best fighter look good again after a flat performance in his previous fight against his Mexican rival, Juan Manuel Marquez and to fill in for his lack of knockouts since he fought Ricky Hatton.
Fighters bulk up for power. By doing that he'd be giving away at least a little speed and mobility and perhaps Pacquiao risked being a bit sluggish as an outcome considering how small his physique was when he started out as a boxer. But none of that appeared until past the middle rounds of the match.
For the first three rounds Manny Pacquiao was able to connect with his vaunted left hand cleanly, throwing straight punches at Timothy Bradley who appeared to match up with his speed of hand. The first quarter of the match easily went to the Filipino's favor on the ground of this efficacy. Being out boxed early on, Bradley started to shift his focus to the body upon the advise of his corner in the hope of testing his endurance in the long run. He threw a flurry of punches too but Pacquiao's guard was always up and displayed good defense all throughout the bout. The latter came back with a flurry of punches of his own that hurt the American as a powerful left hook sneaked in from underneath and landed cleanly on his chin. The fans saw Timothy Bradley on survival mode 'til the bell sounded to end the round.
Bravery is one thing and being foolhardy is another. Realizing this the hard way that literally staggered him, Timothy Bradley abandoned his bold ways of committing to heavy exchanges and started to move around & box from a distance.
Bradley's retreating style pulled the Filipino out of his comfort zone where he had to drag his solid weight to constantly stalk his opponent. Bradley kept backing up and it left Pacquiao vulnerable to counterpunches whenever he lunged forward to overreach a punch, which Bradley took advantage of the same way Juan Manuel Marquez did.
Ring generalship perturbs the fight plan of a fighter like Pacquiao who loves to slug it out. This is the very same reason I've always believed Floyd Mayweather Jr. would have the upper hand if ever both of them fought in the near future. Clever adjustments of the upper body and movement in the ring causes him to miss punches, at least more than he is used to, which diffuses his energy and tires him in the head, if not at all physically.
Occasionally, Pacquiao would literally stop in the middle of the ring in exasperation and urge Bradley to come forward and fight like a man. There were times when he looked "tired" and not throw punches, but whenever Timothy Bradley complied, Pacquiao would continue to win during heated exchanges coming up with the bigger shots that would set Bradley away again and settle with flicking punches and moving away, making the Filipino miss and look bad.
If there had been rumors of Manny Pacquiao's slippage after the fight, of how the once tireless warrior is no longer as he once was, this is the part of the fight where it all must have stemmed.
In the last few rounds of the match, Pacquiao appeared content on countering Bradley's cautious offensive. He practically stopped jabbing and appeared to be standing instead of moving more, merely waiting to throw a big punch. And this is where I personally scored rounds in favor of Bradley- merely for Pacquiao's inactivity rather than for the American's flicking.
Pacquiao, who has now renewed his faith and preaches the bible passionately, knew he was well ahead in the scorecards not for his prayers, but for concretely showing aggression in pushing the fight and landing the bigger shots. The punches that matter. Punches that rocked his opponent. Statistically, he threw more shots overall compared to Bradley too.
I personally gave Bradley four rounds out of twelve, and that's being generous.
I know some people who go to church regularly and pray the hardest for the best in life and go home to sleep all day. This is certainly not the case.
BoxingInsight.com
Follow Mark via Twitter.com/MarkFVillanueva
Got an Opinion? Submit Your Articles and Press Releases to be posted on NowBoxing.com
*Please refrain from leaving any Racist, Profane or Derogatory comments*
Discuss this topic in the NowBoxing Forums (Membership is FREE)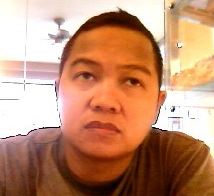 Born and raised in the Southern Philippines, a region with a vast history of cultivating past and current world boxing champions including Pound 4 Pound King Manny Paquiao.
Mark currently lives in Iloilo City and is a graduate of Political Science at the USC in Cebu City but later on dropped out of Law School after a personal realization that a dry and frigid legal system sparked very little to no interest in his mindset.
Some of Mark's works are published in other top boxing sites such as Phil Boxing, Pacland, and NowBoxing.