By Mark F. Villanueva
After a layoff of fifteen long months the highly talented boxer from Cuba had finally returned with an insufferable game plan in mind- to show off. Like a lover who had been away for too long for overseas work or other, he wanted to make his renewed presence felt strong and lasting by showering portentous grace as if to swoon over a loved one. There was nothing wrong with this initially as it is, after all, a normal human desire to be loved in return, and the spectators to this ostentatious display responded with gratitude as they were being treated with this banquet of natural talent. But like all things that are given in excess it had slowly become dreary and boring. And when it continued on for far too long it had become, as I had said, insufferable.
The only person who was able to last this supposedly unbearable game plan, much to everyone's surprise, was the humble opponent himself from the Philippines, Michael Farenas. After the fighter got served a sizzling yet crisp right hand in the second round I quickly jumped up to the conclusion that my predictions of the bout was perfectly spot on. There was simply no bloody way, in my opinion, that the match up could last four rounds and it was my forecast that the second round was the most sound judgment I could come up with.
The Cuban was just too talented not just for the Filipino opponent but there are really not many fighters out there, regardless of weight division, that could match his God-given skill. The second round made it to the third and the Filipino pug got dragooned to a corner for a menacing beatdown. The Cuban teased the seemingly downtrodden opponent's demise by festooning him with sharp, flowery shots, hard punches, then some soft and softer ones for show, then pushed him over too many times. The Cuban would move back out again and the pushing and punching would continue as he was loving how he was bullyragging the easily outmatched Filipino here and there, and just about everywhere, I would say. It was sometimes too painful to watch, myself being a Filipino, and I admit to looking away at times pretending to examine the fully packed venue.
Life in the Philippines is good and simple. If you consider what we as a people have gone through, if you look at our history of centuries of oppression and colonizations (the Spanish, Japanese, Americans), wars, political and economic struggles, and even up to this day of rebellion, poverty, an average of twenty one storms a year that only seems getting worse, and I can go on still but that would only bore you; if you take that into consideration as Filipinos subconsciously do, you just cannot complain about life. That is the mold of a traditional Filipino citizen. We smile at the wake of the worst disaster. The resilience is inexplicable at some point or other. A filipino receives what's given with a happy heart and makes use of what he has. You put food on the table and he is happy, and does not look over the next table to reach over for what he does not have. You give him crushed ice and beans and jelly, he makes Halo-Halo out of it. And that is the make of one Michael Farenas.
He took a heavy beat down right at the outset of the match. I watched him and said to myself that if I was his manager I'd never put him in a ring against an embodiment of talent in Cuba's Yuriorkis Gamboa. He got knocked down once again in the seventh. But then one round unravelled after the other, and again, and again, and each time Farenas got pummeled and thought he'd never recover he sprang right back in Gamboa's face. He fought gallantly, heavily bruised and bloodied, repelling superb talent with his boxing skills that are most basic yet reliant and tenacious. He countered Gamboa, refused to back down in an exchange, and even pushed the flashy Gamboa down the canvas intently to ruin his rhythm. There was a heavy contrast in styles yet more stark in heart. Gamboa didn't seem to have one, but was merely too talented. Sometimes he made his way through Farenas as easy as a workaday routine. But then he got tired of it just as the audience long have been tired of watching his showboating self. He started to slow down and careless and Michael Farenas knocked him down with a ghost punch with his back against the ropes and that's where I lost my voice.
Gamboa was just as flashy as his manager, 50 cent who rapped during his entry to the arena hovered in the air as if the lord our saviour had sent him down to earth to grace us humans with his presence. Gamboa's trunks glittered with stars to project the superstar he ought to be. But the night got stretched and faded into the twelfth and final round, far too long as everyone had expected that it was virtually day. And as the supposed star of the night faded just as 50 cent's musical whim, Michael Farenas rose as the real light in the ring. It really wasn't about stars or rap music or posh. It was boxing into life the Filipino's way. And knowing the Philippine culture too well, knowing how we are able to make something out of nothing, we took what was given to us and made something out of it as is our wont. We made victory out of a loss.
Got an Opinion? Submit Your Articles and Press Releases to be posted on NowBoxing.com
*Please refrain from leaving any Racist, Profane or Derogatory comments*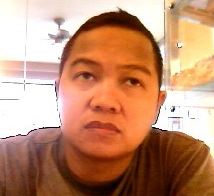 Born and raised in the Southern Philippines, a region with a vast history of cultivating past and current world boxing champions including Pound 4 Pound King Manny Paquiao.
Mark currently lives in Iloilo City and is a graduate of Political Science at the USC in Cebu City but later on dropped out of Law School after a personal realization that a dry and frigid legal system sparked very little to no interest in his mindset.
Some of Mark's works are published in other top boxing sites such as Phil Boxing, Pacland, and NowBoxing.