Tacoma, WA (December 11th, 2012) – Philly product Zahir Raheem, training out of Stone Mountain, GA, is coming out of retirement to once again chase the dreams of becoming a world champion. Raheem (31-3-0, 18 KO's) has signed a promotional contract with Halquist Productions, a company based in University Place, WA, that also promotes Battle at the Boat boxing and CageSport MMA at the Emerald Queen Casino in Tacoma, WA.
"We're very excited to bring Raheem back to boxing. He's had some huge victories throughout his career. We'll fight him at the Emerald Queen Casino a couple of times and see what happens after that," said promoter, Brian Halquist, about the signing of Zahir Raheem.
Fans will get a chance to witness Raheem back in action at upcoming Battle at the Boat shows throughout 2013 as he once again prepares to earn his way back to the top with the hopes of getting another shot at the title.
"I'm very excited for one and I'm proud to be a part of such a good team in Halquist Productions," said Raheem when asked about how he's feeling about getting back in the ring.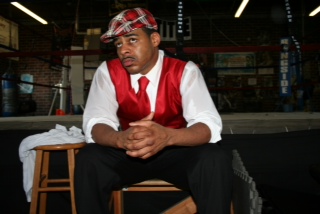 The crafty boxer who prefers to go by "King Raheem" is most widely known for his victory over a prime Erik Morales in 2005, 6 months after Morales defeated Manny Pacquiao. The fight was supposed to be a warm up for Morales who was already scheduled to fight Pacquiao after the Raheem fight. When Raheem was awarded the unanimous decision over Morales, it was considered Ring Magazine's "Upset of the year."
Contrary to what many (including Raheem) thought, title fights and other marquee matchups did not come knocking on his door. In fact, no worthwhile opponents came across. Raheem's victory over Morales caused him to be viewed as a dangerous threat in the ring; a low value, high risk fight. Even though Raheem had all of the talent in the world, promoters didn't want to risk their fighter taking on the rising Zahir Raheem, who's Olympic teammates: Floyd Mayweather Jr., Fernando Vargas, Antonio Tarver, Eric Morel and David Reid all had championships in their resumes.
"The past is the past. I can only look at today and tomorrow while learning from yesterday. I feel good. I'm healthy excited to show the world what I can do," said Raheem about his boxing career.
Raheem's lone title shot would come against Acelino Freitas almost a year later for the vacant WBO lightweight title. It was a close fight that could have gone either way, and in the end the judges awarded Freitas with the split decision. Raheem went 5-1 after the tough loss to Freitas including consecutive victories over journeyman, Roberto Valenzuela, that still mark his last fights.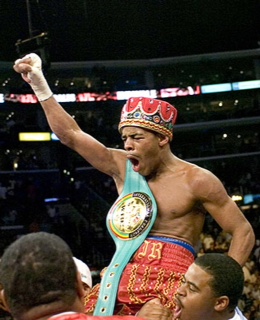 Brian Halquist has been running Halquist Productions since 1986 when he signed up and coming heavyweight contender, Joe "the Boss" Hipp, and has established a reputation in the Northwest as having the most premier fight promotions on the west coast. Coming up on its 90th show, Battle at the Boat is known for putting up high quality cards that are packed with local talent, proven veterans from all around the world and showcasing some of boxing's biggest prospects on the rise. Halquist Productions have promoted events that have been featured on ESPN, HBO, and Showtime. For more information on Zahir Raheem, Battle at the Boat, and all other Halquist Production events, please visit www.halquistproductions.com.