By Lester Salvador
On Saturday night we will witness another overrated boxer get exposed when Nonito Donaire faces the great Cuban amateur Guillermo Rigondeaux and loses.
When I make predictions I try to be as honest as possible — I don't hold anything back. I am not trying to be offensive but just keeping it real when I say this — Nonito Donaire is the most hyped up fighter since Manny Pacquiao. It's no secret that the networks are banking on Donaire to be the next Filipino superstar to replace media hyped Manny Pacquiao, but that will not happen because Guillermo Rigondeaux will upset the plan.
Nonito has never beat anyone as good as Guillermo, and every single opponent that Nonito has fought has either been undersized or over the hill, he is following the Manny Pacquiao blueprint of having "every advantage possible" that his promoter has laid out for him. If you look at his resume you will see his only legitimate win was against Vic Darchinyan years ago, and looking back at that fight he was much bigger than Darchinyan as well. He's had the size advantage over all of his opponents. Compare his resume to the man he is fighting April 13, Guillermo Rigondeaux, and you will see with just eleven fights on his professional resume, Rigondeaux has already surpassed what Nonito did in ten fights, by becoming a world champion.
There is a reason why the betting odds are so close, it's because the real boxing fans put money down on Guillermo Rigondeaux, they feel it will be easy money when he fights Nonito Donaire. I see the fight being pretty much a tactical fight with Nonito lunging in with his punches and throwing the same telegraphed left hook over and over and Guillermo countering him with hooks of his own and digging into the body. This will be a boxing clinic with Guillermo boxing circles around Nonito and confusing him like Shane Mosley confused Manny Pacquiao. I pick Guillermo Rigondeaux by decision, the only thing I worry about is them robbing him on the scorecards and giving the fight to Nonito by controversial split decision.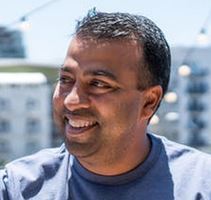 I love the sweet science of boxing and enjoy sharing my opinion on it.  Boricua!