It was not out of blind faith that days prior to challenging Amir khan I told the deeply religious fighter that I felt his chances of winning were real good. He needed to weather an expected onslaught early in the fight, let his opponent build up false confidence (as he seems prone to), then gradually start to step in to target the body, and work it out so to catch Khan, who's vulnerable to uppercuts, late in the fight for a come-from-behind knockout victory. With all humility, the prizefighter from Brooklyn said that he could virtually see a similar scenario unfold in his mind, that anything could happen in boxing. (which I interpreted as an allusion to his underdog status.)
He's been a perennial underdog as a boxer practically from the day he turned pro, and even after he finally became a world champion, when he fought Ricky Hatton (which many believed he won, and so, too, against Andre Berto).
"This is your time, brother." I said. "Amir Khan has obvious advantages over you but you are fighting in HIS time. Look at what you did to Victor Ortiz when you got counted out." Very few thought he stood a chance against the younger Ortiz but he decked him in an exchange in two rounds. I thought that he could replicate an upset if he remained stable and composed, and not be overcome by Khan's whirling approach.
It turned out that Luis Collazo was totally outclassed by Amir Khan, who was too quick and light-footed that night in Las Vegas. The former world champion Collazo just could not catch up with the pace and distance without being countered effectively, to execute an in-fight. It only added up to a list of disappointing performances in his career, notably in his loss to a 34 year old Shane Mosley back in 2007 at Welterweight. Unlike some boxers that can rely on mere talent at times, Collazo's fighting style is as stable as his faith, yet the unforgiving audience demands excitement. When he could not come up with something more against an aging Mosley, at that time being completely unaware of his injured left hand, I thought to myself that he has got to believe in himself more, too, and take more risks, as if to back prayer with action. When he eventually lost that match by Unanimous Decision, I said that God has got nothing to do with that result. Only to realize that he fought his best under the circumstances.
Once again the American boxer of Puerto Rican descent faded away from the spotlight with a record of 36-6 spanning across a fourteen-year precarious career. He could have retired after his loss to Amir Khan last year, as some observers say he should have. Yet he remains still for the love of the sport and largely 'cause he believes he can still win a world title one more time. A notion that many undoubtedly scoff at as he is set to face a very powerful puncher in Keith "One Time" Thurman this weekend who has never lost a fight and has knocked out 21 of his 26 foes. It is a belief that could get him persecuted in the end, and these are strange times, but I am not surprised that he remains unfazed and firm in faith. He only has to relive the missed opportunities and moments of being at the receiving end of controversial decisions in his career to spur him to fight on and prove his true worth before finally calling it a career. Keith Thurman, in my humble opinion, has many technical flaws that could be taken advantage of by the more experienced and overall skilled former champion. He punches hard yet also fights too flatfooted but his raw power is expected to overwhelm the faithful yet older Collazo, whose entire career has been a series of re-evaluations, a meandering search for answers, purpose, and meaning.
On July 11, 2015 Luis Collazo shall fight, as a true christian goes, "the glory is in the struggle."
Mark F. Villanueva
www.BoxingInsight.blogspot.com
Follow Mark via Twitter @MarkFVillanueva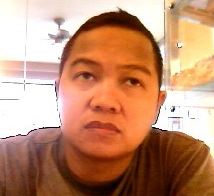 Born and raised in the Southern Philippines, a region with a vast history of cultivating past and current world boxing champions including Pound 4 Pound King Manny Paquiao.
Mark currently lives in Iloilo City and is a graduate of Political Science at the USC in Cebu City but later on dropped out of Law School after a personal realization that a dry and frigid legal system sparked very little to no interest in his mindset.
Some of Mark's works are published in other top boxing sites such as Phil Boxing, Pacland, and NowBoxing.