By Ryan Donald
Last weekend the acclaimed martial arts fighter Conor McGregor from Ireland garnered international headlines when he trounced American Eddie Alvarez during UFC 205. The brief three minute and four second match extended for only two rounds until "The Notorious" MMA fighter delivered a powerful TKO. Now Sports Illustrated Reports Conor McGregor has suggested he should contend with the now-retired American boxer Floyd Mayweather, Jr. for $100 million- cash.
Will such an epic boxing match ever occur? Who would sponsor that type of event for such a significant amount? The high price tag Conor McGregor set for the bout suggests the event won't occur without rather affluent sponsorship (the UFC champion has implied Showtime would want to broadcast the event). Yet his remarks did earn Conor McGregor a lot of free media attention. Just like some prominent candidates for political office, his brash comments won him free publicity this week from a somewhat startled sports establishment.
Of course, American boxer Floyd Mayweather, Jr. has not shunned controversy in the past during his career, either. He reportedly admitted to Fox Sports a few months ago he might consider a fight against Conor McGregor for the right price, comments which apparently spurred on the UFC champion's public invitation.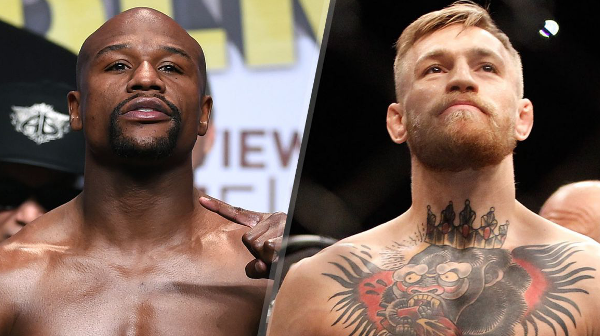 Between 1996 and 2015, Floyd Mayweather, Jr. enjoyed one of the most successful boxing careers in history. During 49 fights, he garnered a 49-0 record, winning 26 bouts by knockout and 23 by decision. ESPN described him as one of the greatest boxers in the past quarter century. He has reportedly generated a stunning $1.3 billion in revenues over the entire course of his career according to the online encyclopedia Wikipedia. In 2011, his match with Victor Ortiz became the non-heavyweight boxing match with the second highest revenue producing pay-per-view ranking.
Probably a boxing match between two such renowned sports figures would indeed generate a lot of public interest. Both stars possess legions of fans. Arranging the specifics of such a contest might prove challenging, since Conor McGregor is still under contract to the UFC and Floyd Mayweather, Jr. has officially retired from the ring.
In the event they did box, Floyd Mayweather, Jr. would carry the disadvantage of age (he's 39, some eleven years Conor McGregor's senior). He also stands an inch shorter, has a two-inch shorter reach and has undergone a period of retirement, all factors which would make his victory over the Irishman uncertain. On the other hand, the American boxing star does possess some distinct and very important advantages, too, including his far more extensive experience in the ring, his expertise in boxing, and a record without any losses (Conor McGregor lost 3 professional matches in the past). A match between the pair would create tension and probably generate revenues for the sponsors and contestants alike. Will they ever meet in the boxing ring? Maybe Showtime knows!