It was only a ten minute phone call with Hank Lundy but by the time I put the phone down, I knew he meant business. "Hank Lundy is back and he is better than ever" he said, and he's not wrong, two convincing quick fire wins over decent opponents provides more than sufficient evidence of this.
Lundy's last loss came at the hands of Terrence Crawford, the undisputed man of the lightweight division. In classic Hammerin Hank Lundy fashion, he came out firing from the opening bell. Not daunted by the occasion or the man in front of him, he landed some good early shots. The fight began to turn, Crawford overcame the initial shock and began coming back. By the 5th round Lundy is up against the ropes taking punishment. The referee jumps in and stops the fight. The warrior that is Hank Lundy was disgusted, "I'm a fighter, let me go out of my shield" he insists, "I was starting to come back and they knew that. The ref stopped it as soon as he could".
Lundy harbors a toughness that most men can only dream of. Forged on the mean streets of South Philadelphia, Lundy didn't it have it easy growing up. He fights not because he wants to, but because he has to. That makes him tenacious and infallible. He isn't done, far from it, he's coming back for more and that is bad news for the lightweight division, especially Mikey Garcia. "I'd beat Garcia easy" says Lundy, "if he comes through Broner, I want him next".
Lundy's first big test came against the feared Viktor Postol. "When my promoter comes to me and asks if I want a hard fight or an easier option, I take the hard one every time" says Lundy. Lundy flew over to Postol's native country of Ukraine and took him all 12 rounds, losing a decision on enemy turf. He wasn't scared then, and he isn't scared now.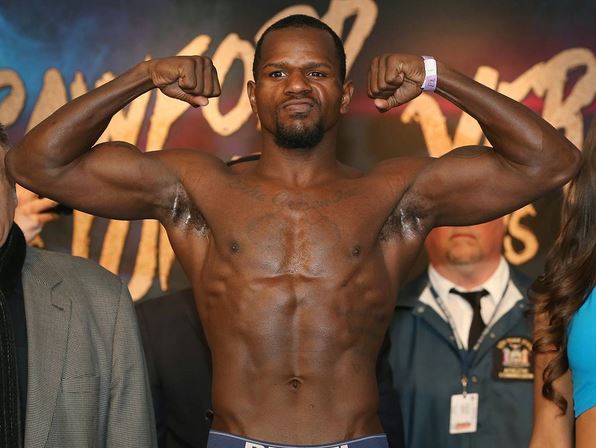 Ever since the day he put the school bully to sleep in the playground, Hank hasn't backed down from anyone. If not Garcia then he wants Robert Easter Jr, Flanagan or Linares. Back at 135lb where he is most comfortable, he wants another shot at the big time. It's a shot he deserves, often overlooked in the past due to the politics of boxing, he wants another world title. "I'll go to England and fight Flanagan in his hometown, no problem" says Lundy, "I guarantee you I'd take his title home with me". He has similar words for Robert Easter Jr, another man who is on Hank's hit list.
If he can't get the world title shot next, then he has no problem traveling to fight. One name that comes up is Englishmen, Anthony Crolla. Fresh off the back of two defeats two Jorge Linares, Lundy v Crolla could be a great eliminator fight for another go at the very top. "I love that fight" says Lundy, "I've been calling for that for a long time". Crolla's promoter Eddie Hearn, who is a savvy businessman would certainly be foolish to turn down such an opportunity. A crowd favorite and a promoter's dream, Lundy talks and is exciting in the ring.
However this plays out, this chapter in Lundy's career is just beginning. The lightweight division should stay ready because Hammerin Hank is back.