On April 21, Adrien Broner and Nonito Donaire will fight in different countries, for both a win is a must to stay relevant in the sport of boxing.
At one point, Broner and Donaire were shining stars in boxing, both lost their shine but for different reasons.
With Broner it was mainly outside distractions and lack of discipline, he used to be a finisher at the lower weights but when he moved up to the welterweight divisions he lacked the killer instinct and his offensive approach dwindled.
He let the fame and attention he was receiving on websites like World Star hip hop and social media like Instagram and Twitter take up the majority of his time. He was playing childish games and got caught up in the current attention seeking culture for likes.
Multiple run in's with the law, several law suits for assault, and personal distractions causing him to put in sub par performances, it seems ever since his loss to Marcos Maidana he hasn't been the same.
Maidana on paper was a tailor-made opponent for Broner, he was flat footed and a pressure fighter, but Maidana was too strong and hit too hard for the brash young Cincinnati native and after being dropped the fight changed in Maidana's favor.
It was Broner's first defeat and he was riding the coattails of Floyd Mayweather Jr at the time trying to emulate and copy his flashy persona, fighting style and boasting about his undefeated record well he lost it and that was the turning point, its been a downward spiral since.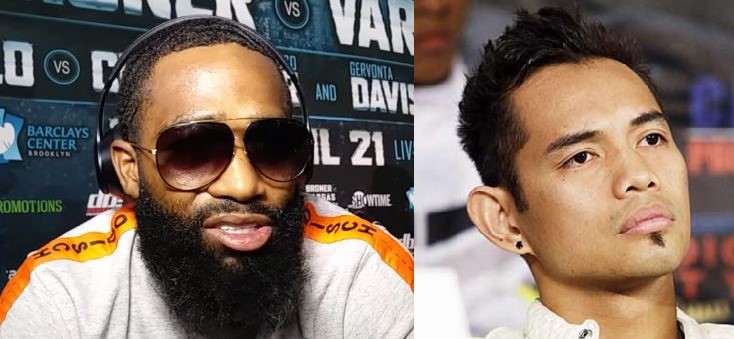 He would win some and lose some, but he hasn't put on a spectacular performance to make people still believe he has what it takes to be a top fighter again.
Broner is going to step up against a much bigger and taller opponent on Saturday, when he takes on former WBO welterweight champion Jessie Vargas at the Barclays in Brooklyn, New York.
On the opposite end of the spectrum you have Nonito Donaire the Filipino Flash, a family man, with a clean record no encounters with the law.
Donaire like Broner also lost his shine when he was on the biggest stage of his career. He was pushed by HBO and Top Rank as the next big boxing star out of the Philippines, he was living in the shadow of Manny Pacquiao but his coming out moment was supposed to be against the undefeated Cuban Guillermo Rigondeaux, and when he stepped into the ring the pressure got to him and he failed to deliver, losing a boring and one-sided decision to the slick Cuban Gold Medalist.
After that night his star came falling down, before the fight people tuned in expecting to see another Manny Pacquiao, but they left the fight booing in disappointment.
The casual observer saw the highlights of Donaire's vicious knockout of Fernando Montiel and expected him to overpower the smaller Rigondeaux but instead he was hitting air and too scared to pull the trigger, he was able to drop Rigondeaux once but that wasn't enough to win the fight he was being outboxed all night and couldn't find his foe in the ring.
Since that loss he won the WBA featherweight title against Simpiwe Vetyeka only to lose it by
knockout to Jamaican fighter Nicolas Walters, and then he went back down to super bantamweight to win the WBO title against Cesar Juarez only to lose it to Jessie Magdaleno.
Tonight he will fight at featherweight against former world champion Carl Frampton in Ireland, he must prove to the boxing world he still has what it takes by defeating Frampton in his backyard to make a statement.
Broner and Donaire must win their fights to avoid becoming a stepping stone for younger fighters.
If I were to make a prediction on who will win their fight and remain relevant in the sport, I would have to go with Nonito Donaire because even though he has ups and downs in performance he has remain consistently professional and dedicated to the sport of boxing without outside distractions with the law or living a wild life doing drugs like Broner.