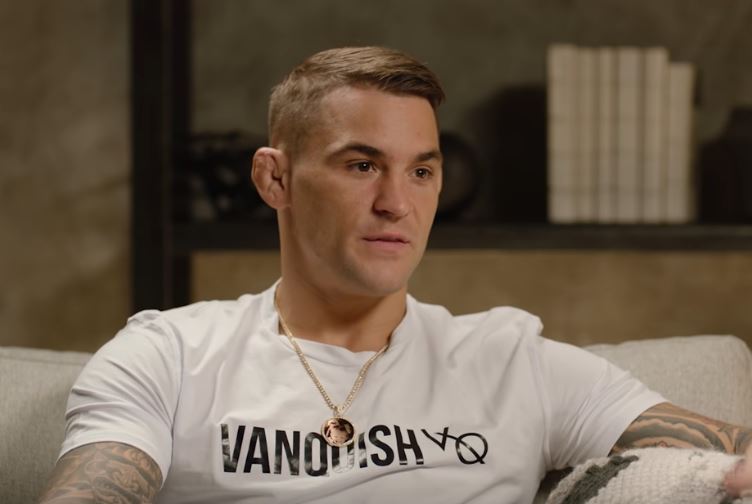 Dustin Poirier is a highly skilled mixed martial artist who has competed in the UFC for over a decade. He is known for his dynamic striking and submission grappling, as well as his durability and heart inside the octagon.
In recent years, there have been rumors that Poirier would likely take on the role of UFC analyst, providing insightful commentary on fights and breaking down the intricacies of the sport for fans and fellow fighters alike. Well, the rumors are true. Dustin Poirier will make his debut as a desk analyst at UFC 287, this Saturday in Miami, FL.
Poirier's experience as a professional fighter gives him a unique perspective on the sport that many other analysts do not have. He understands the physical and mental demands of fighting at the highest level, and he has a deep knowledge of the techniques and strategies used by the best fighters in the world. As a result, his analysis could be highly detailed and nuanced, providing viewers with a deeper understanding of what is happening in the octagon.
One of the things that sets Poirier apart as a new addition to the desk team is his ability to explain complex concepts in a way that is easy for fans to understand. He will be able to break down techniques and strategies step by step, using examples from his own fights and the fights of others to illustrate his points. This will make his analysis accessible to fans who may not have a deep understanding of the sport, while still providing valuable insights for more experienced viewers.
Poirier's analysis will also be highly respected by his fellow fighters. Many of his peers have praised his ability to break down fights and provide valuable insights, and he is often sought out by other fighters for advice and guidance. This will speak to the level of respect that Poirier has earned in the MMA community, both as a fighter and future analyst.
Dustin Poirier's role as a UFC analyst will be a testament to his deep knowledge of the sport and his ability to communicate that knowledge to others. His analysis will, no doubt be insightful, detailed, and accessible, and provide fans with a deeper understanding of what is happening inside the octagon. As he continues to compete and analyze fights, it is clear that Poirier will remain an important figure in the world of MMA for years to come.
His time watching tape and his critique of the fights can only make Poirier and more dangerous fighter in his title run.
Should Poirier change his nickname to The Analyst?