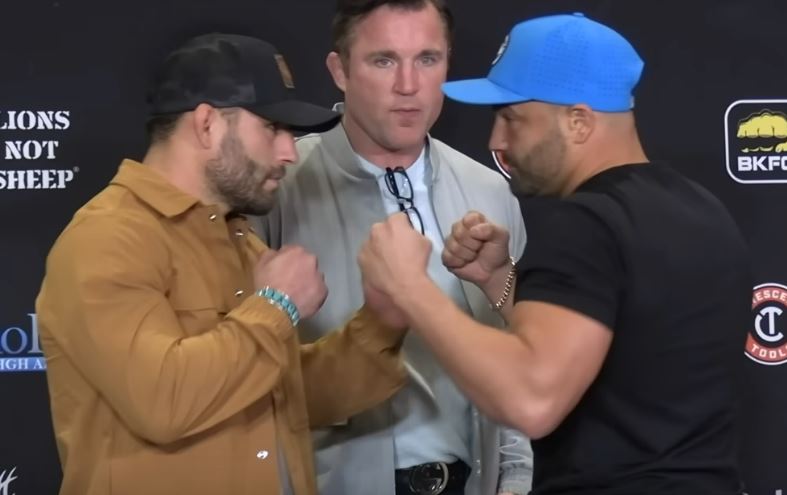 Former UFC lightweight champion Eddie Alvarez is set to make his bare-knuckle boxing debut against former UFC featherweight contender Chad Mendes at BKFC 41.
Alvarez is was widely regarded as one of the most exciting fighters in MMA history, known for his relentless pressure and heavy hands. He is a veteran of promotions such as the UFC, Bellator, and ONE Championship, and has competed against some of the toughest fighters in the world.
Mendes, on the other hand, is a seasoned wrestler and striker, with a record of 18 wins and five losses in his MMA career. He has also faced some of the top names in the sport, including Conor McGregor, Frankie Edgar, and Jose Aldo.
Both fighters have expressed their excitement for this new challenge, with Alvarez stating that bare-knuckle boxing is the "purest form of combat sports," and Mendes saying that he is ready to "put it all on the line" in this matchup.
The BKFC promotion has gained a reputation for its high-octane, no-holds-barred fights, and this bout between Alvarez and Mendes is expected to be no different.
Fans can expect to see two experienced fighters go toe-to-toe in a brutal spectacle. Are Alvarez and Mendez past their prime? Yes. Does this fight generate interest with fans? Yes.
BKFC 41 is scheduled to take place on June 26, 2021, in Miami, Florida, and fight fans around the world are eagerly anticipating what promises to be an epic showdown between two of the toughest fighters in the game.