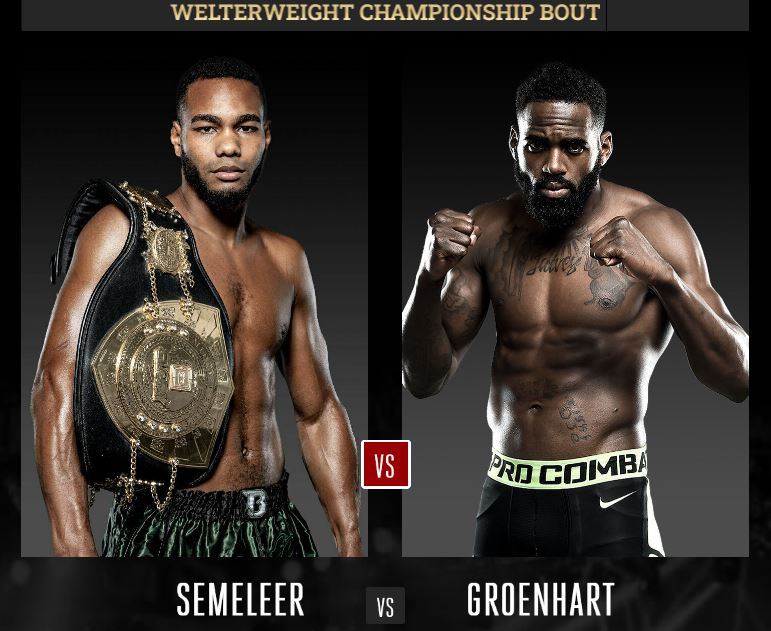 GLORY 85: Endy Semeleer vs. Murthel Groenhart and the Heavyweight Tournament takes place at the Rotterdam Ahoy in Rotterdam, Netherlands on Saturday, April 29. A Free live stream preliminary undercard will be shown on GLORY's official YouTube channel before the main card.
The kickboxing event will have a four-man heavyweight tournament, and a welterweight championship Endy Semeleer vs. Murthel Groenhart co-main event. The four heavyweights participating in the tournament are Jahfarr Wilnis (33-13-1, 8 KOs),Murat Aygun (35-33, 8 KOs), Tariq "Cookie" Osaro (22-2-1), and "The Iron Bull" Enver Sljivar (40-6, 23 KOs).
The Heavyweight tournament will have two semi-final fights and then the winner of those two bouts will face each other later on in the broadcast in the main event heavyweight tournament final. The winner goes on to fight Antonio Plazibat for the interim GLORY heavyweight title in the summer.
The preliminary undercard will have a heavyweight tournament reserve bout Fabio Kwasi (45-8-0, 22 KOs) taking on Nikola Filipovic (11-9, 6 KOs) with the winner ready to fill as an alternate opponent just in case one of the heavyweights who advances is unable to continue to the final.
Also on the prelim card middleweights Maksymilian Bratkowicz (11-3-0, 3 KOs) of Poland and Brice Kombou (17-3, 1 KOs) of Cameroon will go toe to toe in what should be an exciting night of kickboxing action.
Glory 85 Fight Card
Heavyweight Tournament Final – Semi-Final Winner 1 vs. Semi-Final Winner 2
Glory Welterweight Championship – Endy Semeleer (Champ) vs. Murthel Groenhart
Light Heavyweight – Michael Duut vs. Mohamed Amine
Featherweight – Berjan Peposhi vs. Jan Kaffa
Heavyweight Semi-Final Match – Murat Aygun vs. Enver Sljivar
Heavyweight Semi-Final Match – Jahfarr Wilnis vs. Tariq Osaro
Free Live Stream Prelim Card
Heavyweight – Fabio Kwasi vs. Nikola Filipovic
Middleweight – Maksymilian Bratkowicz vs. Brice Kombou
Watch the Glory 85 Free Live Stream Prelims on YouTube at 1:00 pm ET / 10:00 am PT on Saturday, April 29, 2023. The main card will begin at 2:00 pm ET / 11:00 am PT after the prelim show.