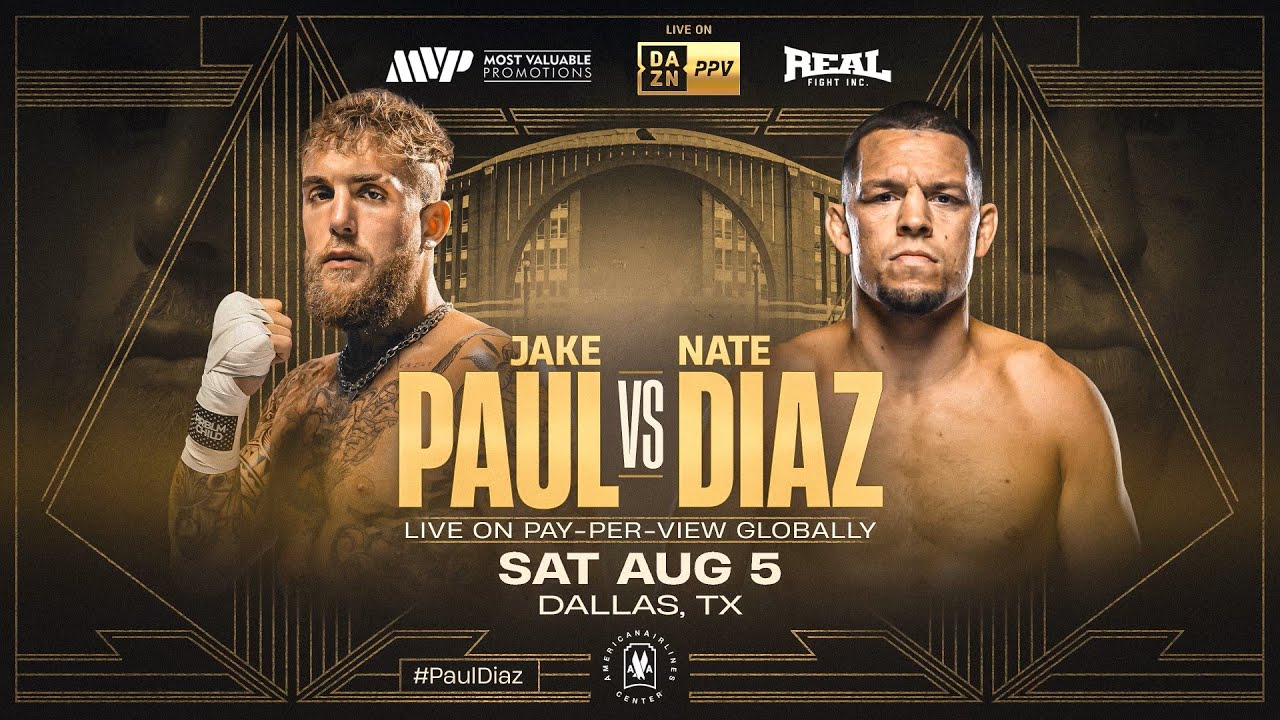 On August 5th, 2023, the highly anticipated fight between Nate Diaz and Jake Paul is set to take place in Dallas, Texas. This bout has been the subject of much speculation and discussion in the combat sports community, as both fighters bring unique strengths and styles to the ring.
Nate Diaz is a seasoned veteran of the sport of mixed martial arts (MMA), having competed at the highest levels of the UFC for over a decade. Known for his toughness, endurance, and slick submissions, Diaz is a formidable opponent who has faced some of the toughest fighters in the game. He holds a professional record of 20 wins and 13 losses, with notable victories over Conor McGregor, Anthony Pettis, and Michael Johnson.
On the other side of the ring is Jake Paul, a controversial figure in combat sports who has made a name for himself through his social media following and celebrity status. Despite his lack of professional fighting experience, Paul has built a large fanbase and has successfully transitioned from YouTube stardom to boxing. He holds a professional record of 4-0, with wins over fellow social media personalities and former MMA fighters.
The Diaz vs. Paul fight is a clash of styles and personalities, with Diaz bringing his experience and technical skill to the ring, and Paul relying on his athleticism and power. The two have exchanged words on social media in the lead-up to the fight, with Diaz questioning Paul's legitimacy as a fighter, and Paul calling out Diaz for his age and declining performance.
Despite the controversy and trash talk, many fans are eagerly anticipating this fight, as it has the potential to be a thrilling and unpredictable matchup. Whether Diaz can use his experience and skill to overcome Paul's power and athleticism, or if Paul can continue his winning streak and prove himself as a legitimate fighter, remains to be seen. One thing is for sure, though – this fight is sure to be a must-watch event for fans of combat sports.