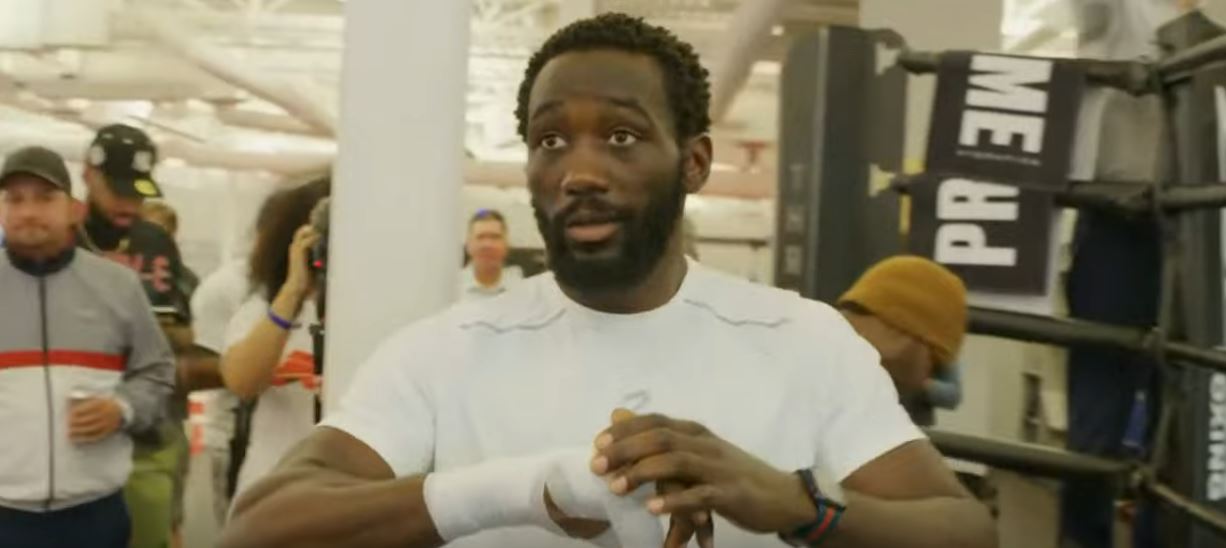 Errol "The Truth" Spence Jr. vs. Terence "Bud" Crawford is the biggest fight in boxing and the two undefeated world welterweight champions will battle it out for undisputed on July 29th on SHOWTIME Pay-Per-View.
The fight is right around the corner and the champs will host media workouts the week prior to fight week to get a glimpse of what type of condition they are in and they will answer questions about the upcoming mega-fight.
Terence Crawford has his media day first in Las Vegas, and he showed a confident demeanor and was relaxed like it was just another day on the job.
Crawford is a multiple weight world champion and a former undisputed king at super lightweight. His goal is to become a two-division undisputed champion and he must beat Errol Spence Jr. to achieve it.
The Omaha, Nebraska native is known for his ability to switch hit boxing from both the orthodox and southpaw stances and uses it to confuse his opponents. He also has a very offensive style and good punching power.
Errol Spence Jr. isn't as flashy or unorthodox in the ring as Crawford, but he prides himself in being technical and textbook in his approach because he believes focus and having the proper technique is better than trying to switch hit or be flashy in the ring.
The methodical approach of Spence is his bread and butter, he slowly breaks down his opponents and keeps his eyes on them at all times to make sure and avoid oncoming punches and knows when to counter his opponent as they make mistakes. Spence is also an aggressive finisher just like Crawford when he hurts his opponent.
Watch the live stream media workouts and replays for Crawford and Spence on Premier Boxing Champions YouTube Channel.
Terence Crawford Media Workout airs on July 19, 2023 at 4:00 PM ET / 1:00 PM PT
Errol Spence Jr. Media Workout airs on July 20, 2023 at 4:00 PM ET / 1:00 PM PT
Terence Crawford Media Workout Video

Errol Spence Jr. Live Stream Media Workout Video