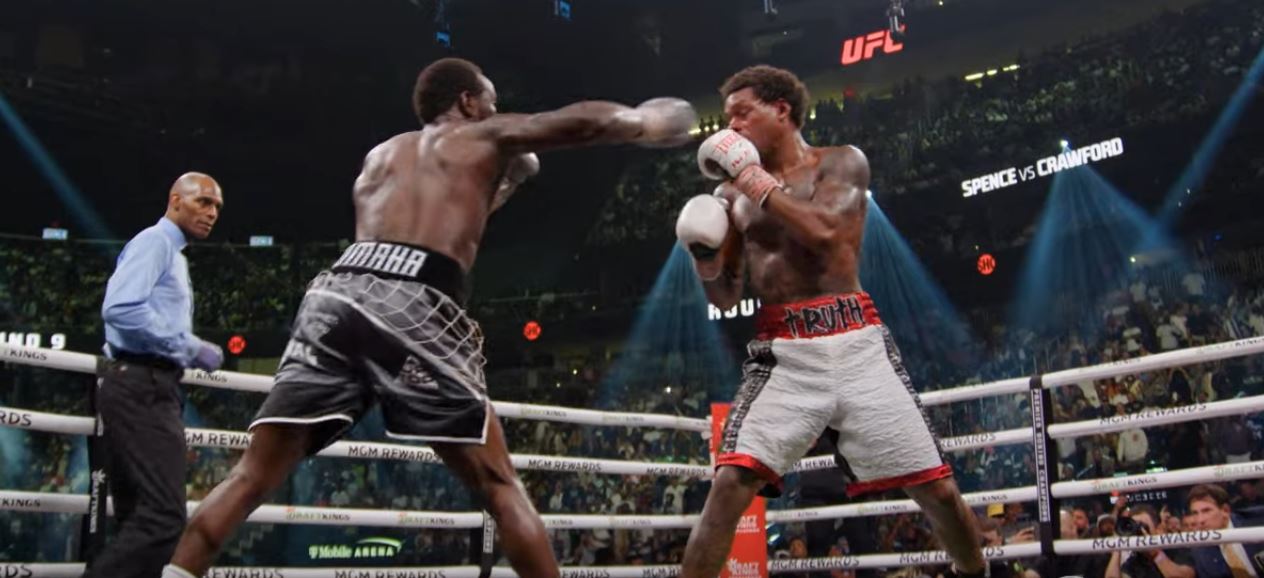 The huge fight between Terence "Bud" Crawford and Errol "The Truth" Spence Jr. took place in Las Vegas on July 29, 2023 and the undisputed welterweight champion was crowned. ALL ACCESS cameras caught the build up during fight week as both teams put the final touches before the mega-fight.
Billed as the biggest fight in boxing, and greatest welterweight showdown since Oscar De La Hoya vs. Tito Trinidad, it lived up to the hype with Crawford prevailing putting on a masterclass one sided beat down of Spence. and claiming the WBC, WBA, WBO and IBF titles in the process.
Nobody would have expected the fight to end the way it did with Crawford stopping Spence so easily and leaving the ring as he came in with not a scratch on his face.
ALL ACCESS shows the fight day and build up with the T-Mobile Arena in Las Vegas filled to the brim with fans, and celebrities including boxing legends Mike Tyson, Manny Pacquiao and Floyd Mayweather in attendance.
Listen to the corners and trainers of Crawford and Spence giving advice to their fighters in between rounds, and the fighters family and friends yelling during the fight trying to trash talk the opponent and motivate their guy.
Showtime Sports ALL ACCESS: Errol Spence vs. Terence Crawford Epilogue Final Episode Video