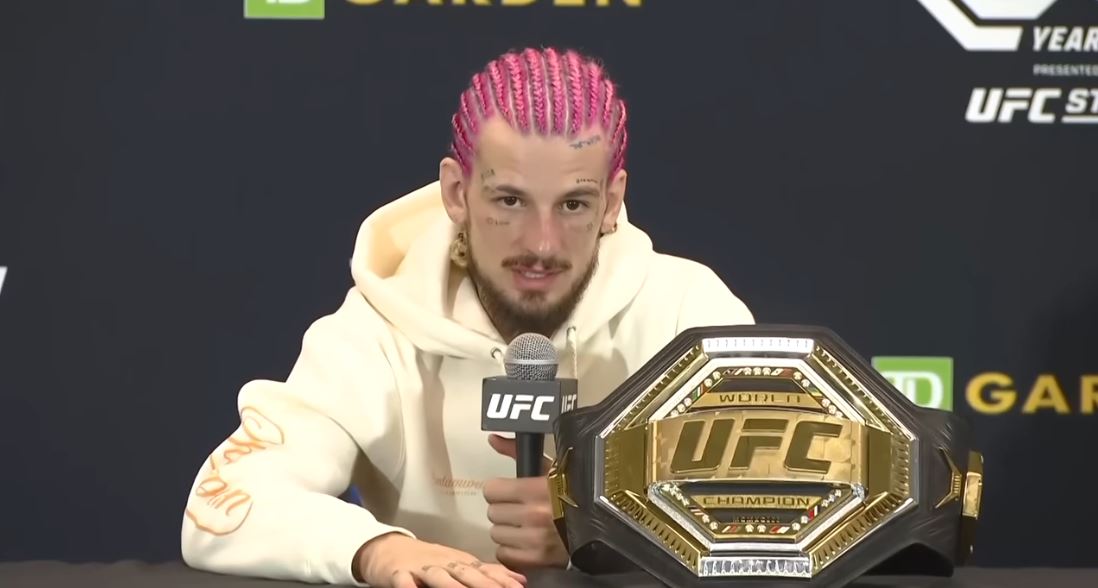 MMA fighter 'Suga' Sean O'Malley is one of the Ultimate Fighting Champions brightest young stars and he became a bantamweight champion on Saturday night after knocking out the reigning champ Aljamain Sterling in the second round at UFC 292.
The 28-year-old O'Malley is a new breed of fighting stars to come out of the social media era. He has a popular following of young fans under the age of 30 and is also a video gamer which helps him appeal to that demographic.
His flashy style inside and outside the octagon makes him a real standout character. He enjoys the limelight and attention and isn't ashamed to admit it.
At the post-fight press conference the newly crowned champ told media he wants to box undefeated southpaw power puncher Gervonta "Tank" Davis.
"I also wouldn't mind knocking out Gervonta Davis and I know people are gonna say you wanna be like Conor (McGregor). But I'm telling you that fight is gonna happen," said a confident O'Malley at the UFC 292 post-fight press-conference.
O'Malley said he doesn't really follow boxing but he likes the idea of being in a massive crossover boxing match and getting a huge payday.
"I mean I don't really follow boxing but I've heard of Gervonta Davis and I think he's undefeated. You know, I'm about the payday. I wanna have crazy massive fights. That Sh#t gets me excited. I love that stuff. There's no stars in the bantamweight division, Gervonta, you could consider him like, almost a star, and that's what gets me excited. Me versus Gervonta would be F##king massive. T-Mobile arena or here (TD Garden) F##k it," said O'Malley.
The crossover boxing matches where a UFC star enters the boxing ring against a popular boxer are proven money makers and it's the main reason so many of the UFC stars are calling out boxers because of the huge payday.
Conor McGregor the biggest star to come out of the UFC earned his highest payday when he made his pro boxing debut against the undefeated Floyd "Money" Mayweather in 2017. The Mayweather vs. McGregor boxing match sold over 4 million Pay-Per-View buys and the Irish UFC star apparently went home with close to $100 million dollars.
Former UFC heavyweight champion Francis Ngannou is next up he will earn a massive payday on October 28th when he makes his pro boxing debut against undefeated heavyweight boxing king Tyson Fury in Saudi Arabia.