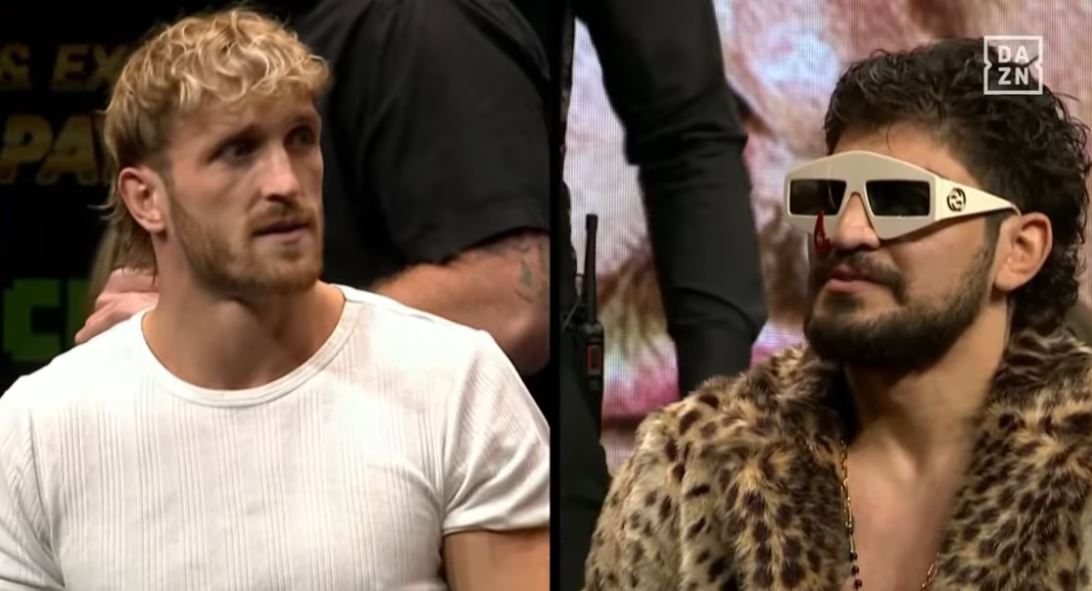 Fight fans can tune into the Free live stream weigh in for the Misfits and DAZN X Series 10: KSI vs. Tommy Fury & Logan Paul vs. Dillon Danis Prime Card on Friday.
The biggest social media boxing event is about to take place on October 1rth at the Manchester Arena, in Manchester, England and it will feature two of the Godfathers of influencer boxing, KSI and Logan Paul as the two headline main events.
KSI is currently undefeated in his boxing career with a record of 4 wins, no losses, 1 draw and he will take on undefeated professional boxer Tommy Fury (9-0, 4 KOs) in a Misfits Cruiserweight Championship bout set for six rounds.
Fury is on a hot streak having been the first to hand the most popular YouTube boxing star Jake Paul his first loss back in February of 2023. On Saturday he aims to take out another undefeated YouTube boxing star in KSI.
The most popular and searched fight of the card is the Logan Paul versus Dillon Danis fight. Danis an MMA fighter under the Bellator banner is best known for being one of Conor McGregor's main training partners and he is also a troll on social media who has gotten under the skin of Logan Paul by insulting and degrading his fiancee Nina Agdal's relationship history.
Paul who is a WWE superstar is eager to step in the boxing ring again and make Danis pay for all the tweets and insults he aimed at his future wife.
The weigh-in will be an event in it's own so make sure to watch the drama unfold as the Misfits Boxing event will hold the official weigh-in on Friday and see the combatants face off one last time before they square off in the boxing ring on Saturday night.
MF & DAZN: X Series 10 – The Prime Card
Misfits Cruiserweight Championship – KSI vs. Tommy Fury
Heavyweight – Logan Paul vs. Dillon Danis
Middleweight – Salt Papi vs. Slim
Lightweight – Deen the Great vs. Walid Sharks
Light Heavyweight – King Kenny vs. Anthony Taylor
Light Heavyweight – Whindersson Nunes Batista vs. My Mate Nate
Tag Team Match – Nichlmao & Alex Wassabi vs. Luis Pineda & B Dave
Preliminary Card
Middleweight – Ryan Taylor vs. Swarmz
Misfits Heavyweight Championship – Chase De Moor vs. Tempo Arts
Heavyweight – SX vs. DTG
Watch MF & DAZN: X Series 10 – The Prime Card: KSI vs. Tommy Fury & Logan Paul vs. Dillon Danis Weigh In Live Stream on Friday, October 13, 2023 at 12:00 PM ET / 9:00 AM PT on YouTube.