The former world heavyweight boxing champion Iron Mike Tyson took his lovely kids and family to the 2009 Teen's Choice Awards live on FOX at the Gibson Amphitheater in Universal City, California.
The night was hosted by the Jonas Brothers musical group, who also performed their hit songs "Much Better" and "World War III".
The other musical acts who performed live for the awards show were Disney's Miley Cyrus singing "Party in the U.S.A.", Sean Kingston performed "Fire Burning", and super group The Black Eyed Peas performed their party song "I Gotta Feeling."
X-Men Origins: Wolverine took home the award for best action movie, and Hugh Jackman won for Choice Movie Action Actor for his role as Wolverine.
The popular vampire and monster teen romance Twilight was the big winner winning 10 out of 11 nominations including best Choice Romance and the two leads also took home awards, Robert Pattinson won for Choice Drama Actor for his role as vampire Edward Cullen and Kirsten Stewart won for Choice Drama Actress for her role as his love interest Bella Swan.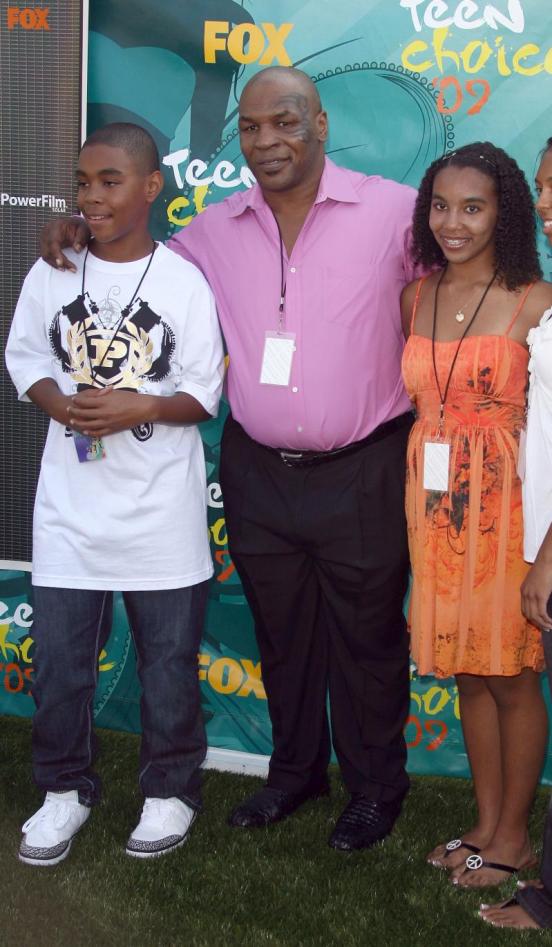 The Ultimate Choice Award was given to pop superstar Britney Spears and was presented by Miley Cyrus.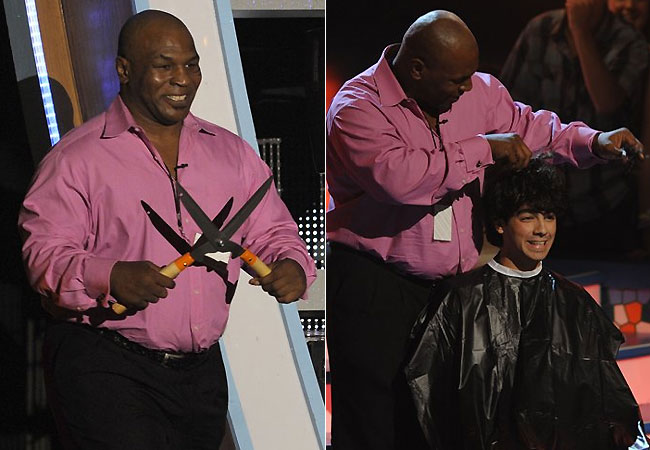 In the shocker of the night, Mike Tyson was brought on stage with lead singer Joe Jonas in a seat with a hair cutting cape on, Tyson took the scissors and cut his trade mark locks off with many of the female fans in attendance crying and screaming in tears.
Join the NowBoxing Forum