By NowBoxing Staff
Tiger Woods is not the only other sports star having female problems lately, Manny Pacquiao's last opponent, Miguel Cotto, is now  facing a lawsuit filed by a Venezuelan woman who used to work for him at his residential property in Puerto Rico.
Various media outlets are reporting that Martha Chacon Acevedo a former employee of boxer Miguel Cotto filed a sexual harassment lawsuit back in Aug. 24. 2009  for more than $500,000 against the Puerto Rican boxer for mental anguish and punitive damages.
In the lawsuit Martha claims Cotto made unwanted romantic advances when she was the administrator of  the boxers residential property.
According to Martha Chacon Acevedo, Miguel offered her money and benefits in exchange for a sexual relationship with him.
After two months of harassment, Martha finally gave in to Cotto's sexual advances out of fear of losing her job, she also claims that she was fired in October 2008 because she broke off the sexual affair with the boxer.
Photo of Martha Chacon Acevedo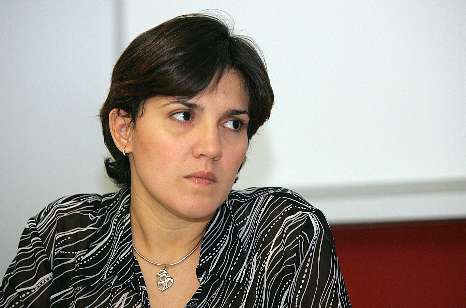 (Photo PRIMERA HORA / ISRAEL GONZALEZ)
Here is the entire sexual harassment  lawsuit transcript filed by Martha Chacon Acevedo
Miguel Cotto just made a record high of $12 million dollars for his TKO loss against Manny Pacquiao on November 14th, 2009.  The Cotto family believes the lawsuit filed by Chacon Acevedo is "frivolous, empty and a total fabrication" and is just looking to make money.