Paul Williams one of the most feared boxers in the sport will take on Sergio Martinez in a 160 pound, 12 round, non-title bout on HBO World Championship Boxing.
Sergio Martinez only loss was by 7th round TKO in 2000 to Antonio Margarito, a man who Paul Williams is very familiar with, having beat Margarito in 2007 by decision.
Both fighters are southpaw and at the top of their game.  Paul Williams stands 6'1 with a reach of 82 inches, Martinez stands 5'11 with a reach of 76 inches, Paul Williams has the size and reach advantage in this bout but Sergio's slick awkward style could present problems for the taller Williams.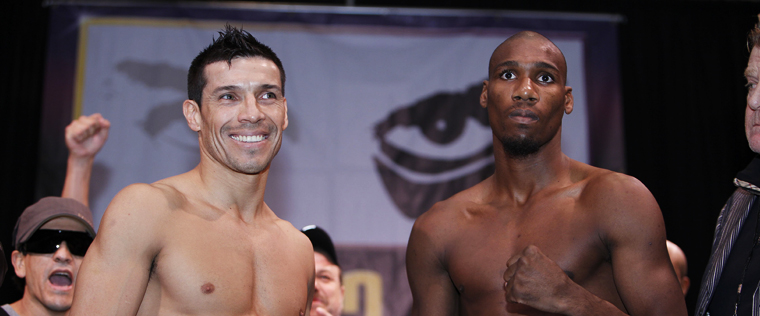 Also televised on the HBO card will be the return of Mexican-American heavyweight contender Chris "The Nightmare" Arreola.
Arreola suffered a TKO loss in his first shot at the WBC heavywegiht title to Vitali Klitschko back in September '09 at the Staples Center, Los Angeles.
Arreola will be taking on Brian Minto in his return bout. Arreola vs. Minto will be the first televised fight before the main event between Williams and Martinez.


Photos by Will Hart
The Fight will take place at Boardwalk Hall in Atlantic City, New Jersey.  Watch the event live, tonight, Saturday, December 5th 2009 at 9:30 pm ET/6:30 pm PT only on HBO.
Discuss this and other boxing events in the Now Boxing Forum (membership is FREE)