By Nowboxing.com staff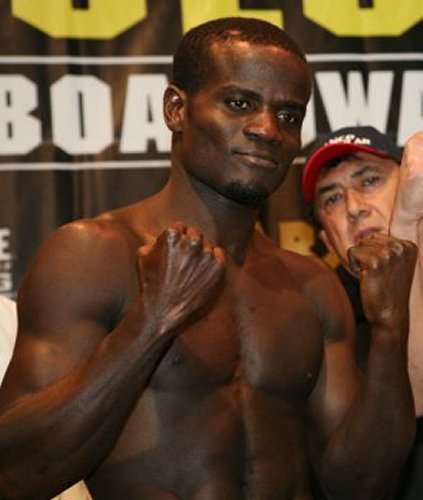 Since the announcement for Floyd Mayweather Jr. vs. Manny Pacquiao fight being canceled due to a failed mediation agreement on drug testing by Floyd Mayweather Jr.. Manny Pacquiao is not looking for a tune up fight he will be stepping in the ring with one of the top guys at welterweight Joshua Clottey.
The official Facebook of Top Rank Promotions has just announced that Manny Pacquiao will defend his WBO welterweight title against the tough Ghanaian welterweight Joshua Clottey in March.
Sorry Floyd…you had numerous chances to make the fight of the century happen. We are no longer waiting around for you! Top Rank is pleased to announce that Manny Pacquiao will defend his WBO welterweight championship title in a bout with Joshua Clottey, Saturday March 13, 2010! It's on!-Top Rank Boxing Facebook announcement
Pacquiao has been known for taking on all comers and Clottey is one of those boxers nobody ever looks good against.  Clottey has faced a list of top boxers from the late Diego Corrales, Antonio Margarito, Zab Judah and Miguel Cotto.
Pacquiao will be considerably smaller and Clottey has been known to weigh as much as 170 pounds come fight night.
It is rumored that Floyd Mayweather Jr. will be taking on either Matthew Hatton(younger brother of Ricky Hatton) or junior welterweight Paulie Malignaggi.
Discuss this and other boxing events in the Now Boxing Forum (membership is FREE)