By Lester Salvador
In boxing you have guys who hand pick their opponents, well, maybe they have promoters, managers or trainers advising them on who not to fight.
Manny Pacquiao is so lucky. He was given one of the easiest roads to glory and fame, he fought guys with disadvantages, guys past their primes, guys who were drained and unfocused.
I think Manny should thank his lucky stars that he has Bob Arum and Freddie Roach hyping him up like some reincarnation of Bruce Lee.
But the proof is in the pudding and Manny Pacquiao is avoiding showdowns with the "Three M's " or the "Three Musketeers"; Floyd Mayweather Jr., Juan Manuel Marquez, and Antonio Margarito.
All three of these boxers can beat Manny Pacquiao, given they are allowed to fight at 100 percent and not drained or with disadvantages that will benefit Pacquiao.
The ducking by team Pacquiao is so blatantly obvious.
Floyd Mayweather Jr., The Pound 4 Pound King.
Floyd agreed to all of Manny Pacquiao's demands from glove size, ring size, weight limit, 50-50 purse split and even agreed to Pacquiao's $10 million dollar fine for every pound Mayweather weighs beyond the welterweight limit. All Mayweather asked for was Olympic style drug testing and that it had to be random, Pacquiao couldn't give Mayweather that one stipulation and the fight was called off. People wrongfully accuse Mayweather of being a diva or wanting all the favors, but he bowed down to every single one of Manny Pacquiao's requests, but Manny couldn't even give Floyd one. There are only two reasons why someone wouldn't comply to the tests, one; they are guilty or have something to hide, two; they are scared.
Juan Manuel Marquez, the man who beat Pacquiao twice, but was robbed.
Marquez flew all the way to the Philppines with a contract for a rubbermatch with Pacquiao, but Manny rejected it. At the time, a Pacquiao vs. Marquez rubbermatch was the most demanded fight in boxing. Pacquiao knew he was lucky to get a gift decision over Marquez in their second fight, Manny  almost fainted when he heard the announcer say his name in victory. Since then, both fighters took different paths. Pacquiao took the easy road and fought paper champ David Diaz at 135-pounds, weight drained Oscar De La Hoya at 147-pounds catchweight, a shot Ricky Hatton and Miguel Cotto and a human punching bag in Joshua Clottey. Marquez took the path of least resistance and fought the best on his way up, he fought Juan Diaz, Joel Casamayor,  and Floyd Mayweather Jr.. Marquez had the balls to fight Floyd Mayweather Jr., the greatest active boxer, as his first welterweight fight, that is a true warrior!!! If Pacquiao was a badass like his fans claim him to be, he would have fought Mayweather instead of making excuses like he's scared of needles or I will be weak if I give blood. A real macho man fights in the ring and doesn't make excuses.
Antonio Margarito, The Tijuana Tornado.
Freddie Roach told Antonio Margarito that he will only let him fight Manny Pacquiao if he drains himself down to 142-pounds, Roach demanded the same thing from Sugar Shane Mosley when he came to Roach asking his permission to fight Pacquiao. That shows you that Roach knows Pacquiao cannot beat these real welterweights without catchweights. I doubt Manny Pacquiao will fight Antonio Margarito, they are just throwing his name out there for negotiation purposes, if the Floyd Mayweather Jr. fight doesn't happen, Pacman will fight some other washed up fighter or make another guy fight him at a catchweight.
The only time we will see Manny Pacquiao in the ring with any of these fighters is when Freddie Roach sees a weakness, or they are extremely shot.
The boxing fans shouldn't have to settle for less, this is why I give Floyd Mayweather Jr. his credit for facing Sugar Shane Mosley, he could have took an easy fight like Pacquiao did against Joshua Clottey, but Floyd fought the best welterweight and beat him.
If you didn't already know, now you know who the true ducker really is.
Got an Opinion? Submit Your Article to be posted on Nowboxing.com
JOIN the NOW BOXING FORUM to discuss this and other boxing news topics (membership is FREE)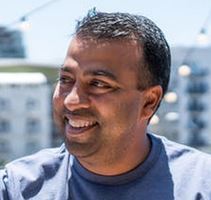 I love the sweet science of boxing and enjoy sharing my opinion on it.  Boricua!