By Mark F. Villanueva
The way Antonio Margarito fights fits Manny's style quite right, and that nice fitting gives us fans an explosive fashion during fight night. I have no doubt in my mind that the Tijuana Tornado, as Margarito is commonly referred to, or nowadays, as Margacheato, would eventually have to relent to an onslaught of speed and power being lacking quite visibly in defense when he clashes with the force of the Pacman. Plus the fact that he is predictable and has no science to his game in general is not going to be beneficial to him facing a tireless brawler who had been effectively tweaked by Coach Freddie Roach to become a tactician, making him better-rounded as a fighting machine. Margarito is a limited fighter at best, which is probably why I presume he went along with the cheating to add more sting to his punches and make more skilled athletes wilt. Yet make no mistake about it, fighting Antonio Margarito is no joke.
At one point even the four-time coach of the year awardee Freddie Roach said it himself upon Manny's entry to the Welterweight Division that he didn't want Manny to fight Margarito. "We may be brave, but we're not foolish" replied Roach on that idea. Apparently, Manny Pacquiao has developed quickly into being a way much better fighter now. He seems more stable with good balance coupled with quick feet and has added various facets to his game. Surprisingly, even now at 31 years of age and as the Pound 4 Pound king of the sport he still seems to be getting better each time. At this point of his career I bet he could still be a runner-up to being the most improved fighter of the year. But that's just Manny being Manny and that's why we love him. The fact of the matter is that nobody, in my own judgment, beats him at this stage. Bring in a decent fighter and he'll make him look bad simply 'cause he is so good and works hard every time to fuel his game plan into efficacy. I personally do not think Mayweather Jr. won't last 12 rounds with Manny.
Manny Pacquiao may have grown to become a tremendous warrior but it doesn't make other boxers less of a fighter. It doesn't necessarily mean Margarito automatically becomes a joke just because Manny is great. Paul Williams may have been heard a couple of days ago being more than willing to welcome a fight with Pacquiao, but we all know he had his hands full with Margarito. In paper, Margo clearly loses this bout but who doesn't lose to Manny at this point? Alvarez would be a mismatch quite obviously. Roach says a fight with Bradley would end in one. It doesn't mean a chance of an upset, no matter how small, isn't lurking around the corner given Margo's natural will to fight and that he has the height and reach advantage to utilize. Of course Margarito is a threat in the squared circle. Anything can happen in the ring, and if you know your boxing you ought to know how many great boxers have fallen to supposedly lesser fighters.
Most boxing fans may not want to see this fight, but that's due for another discussion.
Mark F. Villanueva boxinginsight.blogspot.com Mark currently lives in Iloilo City and can be followed through http://twitter.com/markfvillanueva
*Please refrain from leaving any Racial, Profane or Derogatory comments*
Got an Opinion? Submit Your Articles and Press Releases to be posted on Nowboxing.com
JOIN the NOW BOXING FORUM to discuss this and other boxing news topics (membership is FREE)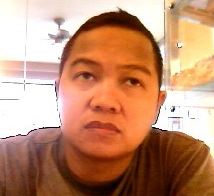 Born and raised in the Southern Philippines, a region with a vast history of cultivating past and current world boxing champions including Pound 4 Pound King Manny Paquiao.
Mark currently lives in Iloilo City and is a graduate of Political Science at the USC in Cebu City but later on dropped out of Law School after a personal realization that a dry and frigid legal system sparked very little to no interest in his mindset.
Some of Mark's works are published in other top boxing sites such as Phil Boxing, Pacland, and NowBoxing.