By Lester Salvador
The true boxing fans know that Manny "Pac-Man" Pacquiao fought fairly easy fights for the majority of his career, but this time, I see Antonio Margarito putting the Pacquiao hype train to rest, once and for all.
Some of these people that pick Manny Pacquiao, have no clue when it comes to boxing. They automatically believe that Antonio Margarito is a shot fighter and is washed up, but they forget that he has amazing stamina and a granite chin–he has never been knocked out cold in his career. Shane Mosley only TKO'd him but Margarito went down from the accumulation of punches, not from a one punch knockout. Let us be honest here, Manny Pacquiao doesn't hit anywhere as hard as Sugar Shane Mosley, and Mosley had to hit Margarito with hundreds of power shots just to put Margarito on the canvas.
The only advantage that Manny Pacquiao has over Margarito is speed, that's all he has. Margarito has the advantage in power, stamina, size and chin. Pacquiao can throw hundreds of punches on Margarito, but all Margarito needs to do is land a few of his shots in the exchanges and they will take their toll on the Filipino congressman. Miguel Cotto tried to box and move and was winning the majority of rounds but Margarito's pressure was to much and he stopped Cotto in the later rounds, and let us not forget a prime Miguel Cotto is way more skillful and talented than any version of Manny Pacquiao. Can Manny Pacquiao handle Margarito's pressure? Honestly speaking…No, he cannot handle pressure. Erik Morales showed how to beat Manny Pacquiao and you must pressure him and trade with him, never back up or else Pacquiao will gain confidence. Margarito fears no man, and there is no way that he will back down from Manny Pacquiao. We might even see Pacquiao get on his bicycle for the first time in his career.
In my opinion, Bob Arum is making a big mistake with this fight. If your money maker is going to lose at least have him lose against Floyd Mayweather Jr., at least you will make more money in that fight than you would with a Margarito fight. No one is gonna order this Pacquiao vs. Margarito fight and it will probably only do 500,000 pay per view buys.
*Please refrain from leaving any Racial, Profane or Derogatory comments*
Got an Opinion? Submit Your Articles and Press Releases to be posted on Nowboxing.com
JOIN the NOW BOXING FORUM to discuss this and other boxing news topics (membership is FREE)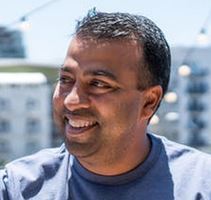 I love the sweet science of boxing and enjoy sharing my opinion on it.  Boricua!