By Lester Salvador
Dinamita is back!
Juan Manuel Marquez is one of the greatest Mexican boxing warriors in the world. He makes Hispanic people all over the globe proud, and last night he really showed why Manny "Pacman" Pacquiao has been avoiding a third fight with him.
Juan Manuel Marquez gave Juan Diaz a lesson in Boxing 101 on Saturday night. The young college student from Texas was no match for Professor Marquez. The counter punches, the movement of Marquez was still there. Diaz tried to out boxer the master boxer and was just eating leather every round. Diaz loses again but this time instead of by knockout he lost by a humiliating decision to Marquez.
Many Pacquiao fans talked trash on Marquez and said Manny would whoop his butt, well, if that is so true let's see them fight for a third time, to see who really is the boss. How can Manny whoop Marquez if he lost both fights to Marquez? Forget the judges, in the eyes of the fans, Manny Pacquiao got his butt kicked by Juan Manuel Marquez.
Floyd Mayweather beat Juan Manuel Marquez easily, but that's because Marquez and Mayweather are both counter punchers, so, the counter puncher who is bigger with the longer reach will always be able to land first and that is what Mayweather did. With Manny Pacquiao, Marquez has a reach advantage and Manny's wild aggressive punches are perfect for Marquez to counter with ease.
The thing I love about Marquez is he is willing to face anyone. He ain't scared of anyone. He has more balls than Manny Pacquiao that is for sure. Marquez called Floyd Mayweather out and fought him at his weight, while Manny Pacquiao is so scared to even mention Mayweather's name.
Bob Arum is going to make a catchweight fight with Antonio Margarito at Manny Pacquiao's request. Manny isn't a warrior. He is scared to fight fighters at their weight class and wants to win championship belts at catchweights. What Pacquiao is doing is making his legacy look like a joke and hurting the image of boxing.  Antonio Margarito would beat the stuffing out of Manny if they fought on even terms. But, now, Manny wants the fight at 149 or 150 pounds because he admits it will make Margarito weaker, giving Pacman the advantage.
How can anyone who is not a Filipino respect this fighter? I can understand that Pacquiao's countrymen will have an unconditional love towards him, but Pacman has never beat a prime fighter in his life. He picks and chooses his fights and only fights guys he knows he can beat. The type of fighter Manny Pacquiao likes are flat footed, shot, weight drained fighters. Pacquiao avoids slick and smart boxers. His trainer Freddie Roach even said Marquez is a harder fight for Manny and that is why they waited 4 years before giving him a rematch, they wanted to wait till he slowed down or got old before fighting him again. After Juan's performance last night against Diaz, I don't think Freddie Roach and Arum would want that master boxer in against their cash cow.
Marquez was the best fighter that Manny fought and you seen what happen in those fights, Manny was being schooled. Who cares if Manny knocked down Marquez 4 times, Marquez won every single round in those fights.
My fellow Puerto Rican, Juan Ma Lopez, put a beating on two Filipino boxers and stopping them both, Gerry Penalosa and Bernabe Concepcion, both of those guys were nothing compared to Juan Ma Lopez. Show me another Filipino boxer who is as successful as Pacquiao…I can't think of any, most of them were exposed as hypejobs.
I can understand that the Filipino boxing fans don't have any other boxers they can be proud of, who are as successful as Manny Pacquiao and that is why they are giving him catchweight fights so Manny doesn't lose.
When Manny actually steps up to a intelligent prime fighter like Floyd Mayeather or Juan Manuel Marquez and finally gets knocked out, imagine the look on the faces of all the Pacquiao fans? There might be a flood from all the tears shed.
*Please refrain from leaving any Racial, Profane or Derogatory comments*
Got an Opinion? Submit Your Articles and Press Releases to be posted on Nowboxing.com
JOIN the NOW BOXING FORUM to discuss this and other boxing news topics (membership is FREE)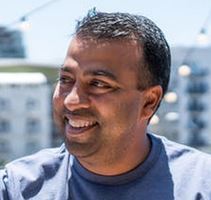 I love the sweet science of boxing and enjoy sharing my opinion on it.  Boricua!