By Mark F. Villanueva
There's no doubt in my mind that the former Olympic gold medalist who defected from Guantanamo, Cuba to the United States, Yuriorkis Gamboa was the bomb during the September 11, 2010 Las Vegas boxing matchup against Orlando Salido.
Right at the outset of the fight the disparity of talent between the two was palpable with Gamboa rocketing two to three punches before the Mexican champion could even respond with a single shot. Gamboa threw a lot of hurtful shots all throughout the fight but seemed tentative to follow it up for a kill, yet his overall offensive was real impressive. He tagged the solid and game Salido all night long so it was exciting to watch. He has so much load of talent that's so full and tight that once it diffuses there is no other way to have it but with devastating speed and power, and his blazing fighting style captures the fans' attention. It should be of no surprise if boxing fans all over the world would look forward to watch his future fights. He is that good and entertaining it's like watching an NBA
All-Star game. The talent and cockiness, the undeniable confidence is very clear. He throws a jab-straight-hook combination with such intensity as a Shaquille O'neal two-handed slam dunk. But like the All-Star games, Yuriorkis
Gamboa is all offense and NO defense. Watching him perform at some point down the stretch I wondered if his moves were all just for show, too.
One of the main reasons for building up the career of a fighter before getting him involved in major fights and world title shots in the long run is to expose him through the learning process; making a fighter mature from a variety of challenges to build his confidence and game style. With an extensive amateur experience and a professional record of 19-0 to say that Yuriorkis Gamboa is a talented boxer is an understatement. I think he is an extremely talented wrecking machine yet what dumbfounds me is his inability to learn defensive skills. Or is it his way of showing bravado when he puts his hands down as if he can take a shot? It's not like he's only been knocked down once. Being knocked down in a fight is in fact becoming a staple in his every outing. Yet it seems to me that he has never learned from his mistakes and that alarms me. Defensive skills are basic skills. It's all right to rely fully on instincts when you defend yourself against bums, and a bum Juan Ma Lopez is NOT, with whom he is destined to fight. And even if by any chance these two super powers in the Featherweight division do not meet, which is highly unlikely, I think it's imperative that a champion needs to develop all-around skills if he intends to keep his throne for as long as possible. Reflexes fade with age.
WBA champion Yuriorkis Gamboa snatched Salido's IBF world title in a thriller unification fight that was marked by a controversial slip on Gamboa's part that was called a knockdown by referee Joe Cortez, who never seems to stray too far from controversial decisions, and a two-point deduction for striking Salido while the latter was down in the twelfth round.  With Gamboa's overwhelming offensive talent many boxing experts think this fight would not have lasted the whole twelve rounds if only the Cuban fighter applied some defense by at least holding his hands up when he went on with his superb offensive attacks, which would have greatly lessened his chances of being countered that could have further resulted to more dismay on the already weakened Salido. I think the knockdown and the counterpunches that Salido had landed gave him his second wind that made it a long night for Yuriorkis Gamboa.
With a suspect chin I don't think his Blitzkrieg-fast hand speed should be enough to maintain his status of being a champion down the line. Someone in his team better interfere and explain the importance of keeping his hands up or the bomb might just explode right on his face.
Mark F. Villanueva
Philippine Islands
Boxinginsight.blogspot.com
Mark currently lives in Iloilo City and can be followed through http://twitter.com/markfvillanueva
*Please refrain from leaving any Racial, Profane or Derogatory comments*
Got an Opinion? Submit Your Articles and Press Releases to be posted on NowBoxing.com
JOIN the NOW BOXING FORUM to discuss this and other boxing news topics (membership is FREE)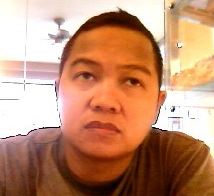 Born and raised in the Southern Philippines, a region with a vast history of cultivating past and current world boxing champions including Pound 4 Pound King Manny Paquiao.
Mark currently lives in Iloilo City and is a graduate of Political Science at the USC in Cebu City but later on dropped out of Law School after a personal realization that a dry and frigid legal system sparked very little to no interest in his mindset.
Some of Mark's works are published in other top boxing sites such as Phil Boxing, Pacland, and NowBoxing.