By Lester Salvador
I am sick and tired of people saying Manny Pacquiao will win against Antonio Margarito on November 13 because he is humble or a gentleman with class, who cares about all that stuff this is boxing save that image praise for politics. Humble doesn't win fights, hard training, skills, and physical advantages do.
Boxing is about who has the advantages in a fight and who has the most skills in the ring.
People are trying to bring Antonio Margarito's image down with this video of him supposedly mocking Pacman's trainer Freddie Roach and his illness of Parkinson's, but tonight the Bad guy is gonna win in devastating fashion.
Margarito beat up Miguel Cotto more impressively than Manny Pacquiao did, and Margarito was taking so many power shots flush on the chin by Cotto and smiled. Let us not forget that Manny Pacquiao weight drained Cotto and it was easier for him to knock Cotto down, Margarito won't be drained.
Manny Pacquiao won't be able to use that speed against a bigger man tonight, Margarito will put on 25 pounds and just laugh at Manny's flurries, there is no way that Margarito will get hurt from a guy who only weighs 144 pounds.
One uppercut from Margarito will change the entire fight, Pacquiao will either quit or get knocked out. Manny will run around the ring because he felt the power that will punish his body and head from Margarito's relentless attack and will look for a way out. People keep saying Pacquiao has heart but they forget he wanted to quit in his fight with Erik Morales the one he lost and blamed on blood testing.
My confidence in Antonio Margarito is backed by his vow to his sponsor Affliction clothing that if he doesn't beat Manny Pacquiao they don't have to pay him, but if he wins they will pay him a million dollars, talk about confidence! How can you bet against a man with that type of confidence and hunger?
I don't care if Margarito is being portrayed as a bad guy, I will be rooting for this bad guy, and it will set up a Floyd Mayweather Jr. vs. Antonio Margarito super-fight that I won't miss for the world.
I would also like an apology from all the Pacquiao fans who left negative comments towards me win my prediction comes true: Margarito brutally beats Manny Pacquiao by stoppage in the 8th or 9th round.
*Please refrain from leaving any Racial, Profane or Derogatory comments*
Got an Opinion? Submit Your Articles and Press Releases to be posted on NowBoxing.com
JOIN the NOW BOXING FORUM to discuss this and other boxing news topics (membership is FREE)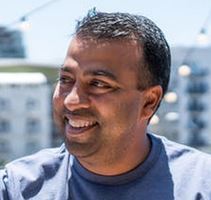 I love the sweet science of boxing and enjoy sharing my opinion on it.  Boricua!