By Gary Purfield
Going to go with round by round coverage of the main event of ESPN's Friday Night Fights.  No room for hindsight or second guessing, my thoughts and score each round with one minute to write it out and then back to the fight.  Only thing changed later is spelling and minor grammar as if doing live.
A star of the first season of the Contender and Pride of Providence Rhode Island Peter Manfredo 36-6 (20 KO) takes on the Haitian Sensation and action fighter Daniel Edouard 23-3-2 (14 KO).  The bout is ten rounds in the middleweight division.  This not an A level skill fight but could be a first class entertaining fight.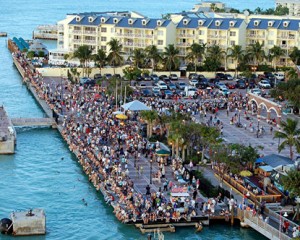 1. Round to underdog, Eduardo letting hands go while Manfredo slow start.  Edouardrd was able to move and throw punches in bunches.
2. Eduardo again winning with more active fighting, Manfredo is getting into it but again Haitian is controlling action.
3. Some good exchanges, Manfredo does well toe to toe but when Eduardo moves and fights in flurries he is gets best of things.  Again Eduardo is winning round and suddenly a mild upset looking very possible.
4. Whoa, upset in trouble, late in round Eduardo stepped back with hands down and gets drilled with right hand and he dropped straight down to the canvas (protect yourself at all times),he managed to survive but man he was wobbled into la la land.
5. Manfredo goes after him, a lot of fighting on the inside with Manfredo ripping power shots lead, especially left hooks.  Eduardo trying to hang in but his legs are weak.  If Manfredo does not punch himself out he might get KO.
6. This is just a good fight, they are trading in action packed fight.  Manfredo has full control but Eduardo has got heart and will not back down while continuing to give a little.
7. Manfredo really pouring it on, Eduardo bleeding from mouth and looking close to done, this could get stopped soon.
8. Eduardo not going away easy, he keeps fighting and giving but not good as he's getting, more in that round than last few but Manfredo still in control.  Manfredo is pushing Eduardo around ring and landing heavier punches
9. Manfredo able to pound away but can't finish it.  Eduardo 's face is mush and he is falling forward from exhaustion.
10. Slower round actually, Manfredo seemed to let off gas knowing he had fight won but still took the round.  I have it 97-92 Manfredo (Eduardo took first three, then Manfredo 10-8 in fourth and 10-9 Manfredo every round after)
Judges: 97-92, 98-91, 98-91 all for Manfredo.
In the FNF opener rising Contender Edwin Rodriguez 17-0 (13) took on the son of a legend Aaron Pryor Jr 15-2 (11) in a ten round super middleweight affair.
Rodriguez won a unanimous decision in a clash of styles despite injuring his shoulder in the fourth round.  Pryor had a four inch height advantage and he somewhat looks like a basketball player who got trapped in a pair of boxing gloves.  Rodriguez struggled with Pryor's height and reach and had trouble stabling much of anything until later in the fight.
Pryor had his moments keeping Rodriguez at the end of his long jab and occasionally landing a solid right cross.  Rodriguez was able to do enough to push inside and land harder punches.  While Rodriguez won it was hardly the entertaining performance the rising contender was looking to put on for the national TV audience.
The Judges had it 96-93, 98-91, and 97-92 all for Rodriguez which included a questionable point deduction from Pryor in the eight round for use of elbows.
Extra Thoughts
I have no problem with ESPN FNF having an MMA minute on the show.  It gives me an extra minute to make a snack in between fights.  I am not insulting MMA, not my bag but I got no problem with people liking it, to each his own.  I really mean it gives me an extra minute to get a snack.  FNF moves fast from fight to coverage to fight and this gives me a chance to break away and get a snack (I like to eat).
Speaking of where I broke away from to get my snack, good thing ESPN streamed coverage online because I watched on my computer due to my being addicted to playing Zelda on the Nintendo WII.
The Vitali Klitschko vs. Odlanier Solis fight was discussed between studio host Brian Kenny and fight color commentator Teddy Atlas.  Teddy stated that the opportunity is there for Solis to win the title.  He stated Klitschko backs up and is open to be hit by someone of Solis's pedigree (strong amateur including 2004 gold medal).  He stated the difference will be if Solis wants it enough referring to his weight.  Solis has been over 270lbs when he should be around 240lbs.  Of course Atlas also picked Antonio Margarito to beat Manny Pacquiao.
Talk about one punch changing a fight.  Halfway into round three Eduardo was doing well and had the upset in sight.  Then he took a step back, forgot the cardinal rule protect yourself at all times, and paid the price taking a big right that dropped him.  From that point Manfredo had control and never gave it back.
Atlas Quote of the Night: "Rodriguez would make a terrible bank robber, he gets in the vault and doesn't take the money" referring to Rodriguez not punching when he gets inside Then stated "now he is taking some 10's" when Rodriguez threw some punches inside.  Again, classic line from Teddy Atlas as he produces at least one every show.
Question, comment, agree, disagree, or anything at all, send it to gpurf3@hotmail.com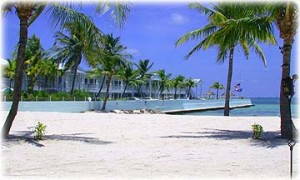 Got an Opinion? Submit Your Articles and Press Releases to be posted on NowBoxing.com
*Please refrain from leaving any Racist, Profane or Derogatory comments*