By Mark F. Villanueva
People come and go, yet it's not in the leaving itself that empties you, but the realization that those who used to believe in you and with whom you have drawn strength from have actually lost faith in you. That they have taken that one final step to drift away cracks you lonely like a dried up riverbed under a glaring sun, and when that happens time becomes painstakingly slow. Days become heavier and solitary nights drive you to places you'd rather not go. Instead of letting it break him, he went on to use this weight to build more strength.
Following two suspensions for his emotional outbursts in the ring, poor performances and a number of losses, American boxer, Zab Judah have seen his party disappear and watched the merriment move from one place to another. It was also a time when Manny Pacquiao was starting to move up and break barriers across weight divisions and new stars were starting to emerge. But from a point where other former world champions have given up, headed off to retirement, or broke down with vice, Zab Judah decided to dig up on the values that made him once an undisputed world champion. After his loss to Joshua Clottey, he gradually revamped his game to get back on his winning ways again. He renewed his faith in God, boosted his training, and in his personal restructuring he had slowly climbed back to the level of champions once more.
On March 5, 2011 at the Prudential Center, New Jersey, Judah rekindled himself with that championship atmosphere that had once defined his career as he was back on center stage for the IBF Light Welterweight title against South African, Kaizer Mabuza, who had retired the heavy favorite, Kendall Holt on his stool in his last bout. Amazingly, Judah looked like he never lost his winning form as he started gliding around the ring naturally while whipping stinging jabs at Mabuza. As expected, the latter went on to impose his size and reach advantage, but Judah quickly employed sleek and speed to avoid this. He was moving beautifully as a dancer moves to a rhythm and the crowd was treated to a banquet of skill and precision early on. Judah operated Kaizer Mabuza with caution until he was tagged with Mabuza's lead straight in the third, rocked hard at the fourth and was counted against a knockdown when a looping right prompted his glove to touch the canvas. It was a critical point on how he'd respond to it since, Judah, in his past fights have this tendency to breakdown in focus as a fight wears on, but this time he got back stronger, quicker, and moved around his opponent. He dealt on that adversity with patience and never let his emotions cloud his mind, which kept playing out a strategic game plan he and his team had been working on in diligence. Since then it was apparent how he was intent on regaining on that setback. His jabs were crisp and he kept setting up the South African who was constantly applying pressure, and who had been successful with his powerful right hand. Zab Judah was obviously quicker and smarter all night. In spite of some moments of success by Mabuza, Zab Judah deftly weaved his strategy and ensnared an unknowing opponent with a quick straight as he waited with his back against the post. He stepped back to a corner as if a sniper readying his sights. He made his opponent think he was backing up when he was in reality setting up. The fact that he had been tagged at times earlier rounds gave Mabuza that tricky confidence as he continued to pressure the former champion, and then that cracking shot went through his defense that landed hard on his chin. As he recklessly stepped forward to corner the American boxer, consummated in his efforts to attack he had become reckless with his defense as he overreached his punches, and when Judah saw it, he knew it was the opening he had been working on all night and took it. He made it known to the crowd that he still had that timing and skill of which he's been adored for years. That quick spear-like straight shot hit his opponent solid on his chin and his own forward momentum pushed him as he wobbled to the ropes, his upper body crossing, leaning out through the ropes. Mabuza looked like a soldier sniped at; sprawled on a parapet as Zab Judah moved away jubilantly. It was practically over after that and Zab Judah won the IBF Light Welterweight Title by 7thround TKO.
Judah showed that he was back once again for deeper reasons, and being back to the top made him appreciate all of it even more. He was not only better than his foe, but better than the boxer the crowd expected to see that most have forgotten.
Got an Opinion? Submit Your Articles and Press Releases to be posted on NowBoxing.com
*Please refrain from leaving any Racist, Profane or Derogatory comments*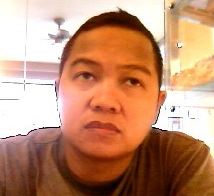 Born and raised in the Southern Philippines, a region with a vast history of cultivating past and current world boxing champions including Pound 4 Pound King Manny Paquiao.
Mark currently lives in Iloilo City and is a graduate of Political Science at the USC in Cebu City but later on dropped out of Law School after a personal realization that a dry and frigid legal system sparked very little to no interest in his mindset.
Some of Mark's works are published in other top boxing sites such as Phil Boxing, Pacland, and NowBoxing.