Earlier today the President of the Malta Boxing Commission, former Olympian Alexander Zammit, made the historic announcement that the MBC are to sanction the inaugural professional boxing event in the Republic of Malta.
The Micallef Promotions event, which will take place in October, will be co-headlined by WIBA World title and WBF Inter-Continental title bouts. Supporting the main events will be an eight bout undercard that will include at least four contests featuring Maltese boxers.
On making the announcement Mr. Zammit said, "This is a truly historic moment for Boxing and for the Republic of Malta.
This will be the first time that a professional boxing event has been sanctioned in the Maltese Islands.
It is just a few months that the Malta Boxing Commission have existed, as a legally recognized professional boxing sanctioning organization, and we are proud that this historic event will be taking place within our first year.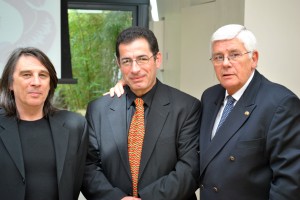 We had made it clear that we wanted the first professional boxing event, to be held here, would be a special event and with both the World Boxing Federation and Women's International Boxing Association coming on board with title fights, it will definitely will be.
We are very hopeful that, should a budget be available, a European title will also feature on the show. To this end the Malta Boxing Commission Vice-President Mr. Gianluca Di Caro will shortly be making approaches to potential sponsors.
This may seem to be an unusual move for a sanctioning organization to be involved in raising finances for an event, but from day one we had stated that we would do whatever we can to assist promoters that choose to hold events here in Malta.
We are particularly pleased that the event will involve four Maltese boxers, two who are licensed by the British Boxing Board of Control and two Malta Boxing Commission licensed boxers, who will both be making their professional debuts at the the event.
Full details of the event, including venue, participants and of course the date of the event, will be made within the next fourteen days."