By Lester Salvador
I feel so pleased to finally have the fans and media realize that Manny Pacquiao was nothing more than a media hyped fighter and not the real pound for pound king, that honor goes to Floyd Mayweather Jr. .
The Pacman fought nothing but drained or washed up fighters with little to no defensive skills and looked like a superman destroying walking corpses.
I always knew that Manny Pacquiao was overrated, it was just a matter of time till the world saw it and woke up to it. And even though he lost on the judges scorecards, we can thank Juan Manuel Marquez for exposing the  hype job from the Philippines once again.
The real hardcore boxing fans like myself already knew that Manny was a sorry boxer with no skills because we saw him struggle with Juan Manuel Marquez years ago and get gift decisions against him, and we knew that he is not an intelligent fighter.
Manny has no skills and he is pretty much clueless in the boxing ring when it comes to figuring out a way to win, all he does is throw a lot of wild punches with his chin in the air — he never evolved as a boxer.
Don't be fooled by thinking Manny isn't scared to be hit and is a beast because he isn't, he is actually scared to get hit, that is why he was so cautious against Juan Manuel Marquez even though he fought much bigger and stronger men than Marquez, it's because he knew those big guys couldn't hit hard because they were severely drained and weakened at catchweights but Marquez was able to hit hard because he wasn't drained.
I predicted that Pacquiao would lose against other opponents but only if the fight was on FAIR terms, but we all know how the Oscar De La Hoya, Miguel Cotto, and Antonio Margarito fights went, all of those guys lost before they even got in the ring because the unfair stipulations that Pacquiao and his team made them go through is what made them weak such as the catchweight clause to make sure these big men were drained so they couldn't hit hard or have energy.
Nobody cares about Manny Pacquiao anymore after he disgracefully said he beat Marquez. If Pacman had any sort of dignity he would have said "You know what guys, I lost that fight, Marquez was the better man that night and he beat me 3 times already."
For the few Pac fans that are left, if Manny and his promoter Bob Arum finally have the guts to face Floyd Mayweather Jr., that fight will not even be competitive because Manny is all talk, he is not a brave warrior who will walk through the fire to get you, he is actually scared to get hit and will just let Floyd counter punch him from range and be scared to rush at Mayweather for fear of being hit with Floyd's sharp right hand.
Never let the hype cloud your thinking. A real boxing fan saw the same things I did and knew Pacquiao was overrated from the start.
Oh yeah, Miguel Cotto at 154-pound will destroy Manny Pacquiao! The Cotto that fought Antonio Margarito in the rematch was a completely different fighter than the one who fought Pacquiao at a catchweight, he was stronger, turning Margarito, and giving angles, Pacquiao will get knocked out cold and look like a lost puppy if he had the courage to give Cotto a rematch but at 154 with no catchweights.
Got an Opinion? Submit Your Articles and Press Releases to be posted on NowBoxing.com
*Please refrain from leaving any Racist, Profane or Derogatory comments*
Discuss this topic in the NowBoxing Forums (Membership is FREE)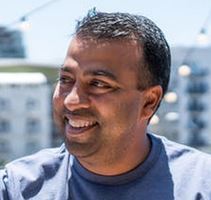 I love the sweet science of boxing and enjoy sharing my opinion on it.  Boricua!