By Mark F. Villanueva
Facing the 5'8 Mexican it was obvious he had to fight him short. But the manner of which Bernabe Concepcion fought Mikey Garcia last March 10, 2012 in Puerto Rico epitomizes the status of his boxing career, rousing an exasperation among Philippine boxing fans in its wake.
The Filipino, looking bulked up and strong, but never utilizing those qualities to his advantage, kept coming in and out of distance from his opponent. It would've been a good strategy fighting a taller boxer- dropping in to inflict hurt, throwing in a couple of punches inside and moving out in harm's way for defense, but Concepcion didn't execute proper side to side head movement doing it. And whenever he did it, he never followed it up with a concrete offense, negating it's whole purpose of attack and counter attacking on his opponent's misses. He bounced in and out within Miguel Angel Garcia's jabbing range with his head being an easy target, albeit boxing up, clipping his front leg sawing in and back like in a Filipino "Tinikling" dance, which can be dangerously timed to throw him off balance. Watching him I had to wonder if he truly understood what he was doing. He seemed to be so mechanical and doing things without understanding its purpose, and everything you do in boxing is done always in preparation for something else; it's almost like listening to a melody leading up to a climax. Concepcion's flow was all intro with no following.
Instead of trying to disrupt the rhythm of the more skilled pug, Garcia, it looked like he had settled himself nicely for his prey, ready for the taking. It was probably one of Garcia's easiest fights for some time, and it wasn't on account of his own doing. Concepcion's attacks were terribly sparse as he continued to ride on Garcia's momentum and from there, those who watched him fight and relied on that proverbial "Puncher's chance" of winning had started to give up too since he wasn't punching much at all. He wasn't confident enough and looked stiff, which are signals that he may not have prepared for this moment as thoroughly as all fighters ought to in major fights. His jabs were meaningless, firing a few inches short that they were not even enough to make his opponent flinch. He didn't stretch his jab nor bring it to it's target by doubling up on his lead foot. From a more technical perspective, his overall performance was almost as ugly as his fight with Juan Ma Lopez whom he fought swinging wide as if in a street fight, except it lasted longer.
Nothing in his game that night was congruent just as his career since he dropped his loyalty and jumped ship from one promoter to another, switched trainers from Freddie Roach to Buboy Fernandez, who's never boxed nor probably sparred seriously his entire life, and unto his current team. But I think the major reason why he is on the receiving end of such hard criticism for his recent failures is because Filipino boxing fans feel that he is capable of so much more considering his natural gifts of size, power and strength. It's just a matter of putting it all together and putting it to good use with proper guidance and discipline. Bernabe Concepcion, I reckon, must be having some alone time far from the madding crowd, and that is completely understandable. It's time he realizes that it's not merely on the lack of showing of boxing skill that frustrated his fans, but the palpable lack of discipline in training, inability to listen carefully and stick to the fight plan, lack of focus and dedication. Manny Pacquiao himself blamed him for deviating from the game plan when he fought Lopez and Roach complained about his poor training habits before giving up on the partnership. Boxing without the labors of hard work in training is like a woman with beauty but no character. It just lacks the oomph, if you get my drift, and that is just as honest as I can put it for Concepcion. He has it, but he doesn't.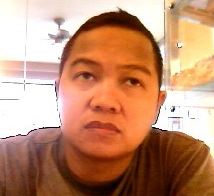 Born and raised in the Southern Philippines, a region with a vast history of cultivating past and current world boxing champions including Pound 4 Pound King Manny Paquiao.
Mark currently lives in Iloilo City and is a graduate of Political Science at the USC in Cebu City but later on dropped out of Law School after a personal realization that a dry and frigid legal system sparked very little to no interest in his mindset.
Some of Mark's works are published in other top boxing sites such as Phil Boxing, Pacland, and NowBoxing.