By Mark F. Villanueva
He tucked his pride and started a laborious journey to rebuild himself. At that point it was about pushing back all kinds of distractions and setting priorities straight as he went back to the drawing board and fought less known fighters for lesser pay as if learning something for the first time. I even read reports about how the former world champion fought far from glamorous arenas, way too far on a parking lot behind a mall on his lonely journey back to glory. It was a humbling experience to say the least, and maybe as low as any former world champion would be willing to undergo with a real hope of rising up to power once again, yet he would endure all that and more. He would win some and lose again, even switch trainers and lose many believers in the process, and if I ask myself, it could have been so that I may not know which would hurt the most of all the hurt that kept coming, or if it even mattered anymore at all or was numbed.
If life is a stage, there was a phase when Filipino-American professional boxer, Brian Viloria's fight career was pouring with drama. He's had his share of ups and downs since his first loss to the "Giant Killer" Omar Nino Romero by Unanimous Decision back in 2006 en route to his 20th win in a row. He now has 3 major defeats with 2 No contests, which includes an immediate rematch to his first loss, but if you look back in his career somehow it points back to that one fateful loss that may have triggered it all. We all have that one fight or two. Perhaps it was a struggle that haunted him deeply onwards that must have shook his confidence as we all have fights that hurt us in a manner that is more than physical that beats us in the head. These are troubles that stay with us long after.
After his first loss to Omar Nino Romero he would lose to another Mexican boxer, Edgar Sosa the following year and it was during this period of losingness that would finally make the proud former U.S. Olympian, who once beat Nonito Donaire Jr. in the amateurs, bow his head and eat humble pie. When he lost to Colombia's Carlos Tamara in Manila after a second comeback effort he nearly passed out in the ring in front of a hometown crowd and many questioned his conditioning and ability to win major fights. Somehow he always ended up short of winning the important fights. But in a short correspondence, Brian Viloria assured me that retirement was far from his mind.
In a third bout against Omar Nino yesterday, Brian Viloria fought a safe and stable counterpunching game that steadied the Mexican's awkward style in the long run. Viloria started the fight prudently. His offense was visibly limited in a calculating manner in that it was careful, far from giving in even to a little recklessness, and thus accurate, yet almost to the point of sitting back, waiting. Omar Nino, on the other hand, was less cautious and pressed for more action. His odd style gave Brian Viloria difficulty to some degree, but the Filipino-American held on to his own game plan, to which he used the words "weird" and "awkward" to describe his opponent's offense at the post-fight interview. The "Giant Killer" was not too fast nor too strong but hard to read.
Omar Nino Romero stepped up his offense by doubling his jab and coming in with combinations. That seemed to work for a while 'til he started walking in to punches as Viloria quickly adapted to this. The Hawaiian based Filipino showed no signs of rattle and fortified his position with clean countering. In cunning anticipation he sat down on his punches, fired rapid 2-3 combinations that kept the Mexican from coming in, hitting him clean. Viloria looked very comfortable as he gradually took over the fight as it progressed. He didn't overdo things and fought conservatively and very surely, listening to his body, as if making sure he never gas out if the match went the whole twelve rounds. Unlike Filipino boxing stars Manny Pacquiao and Nonito Donaire Jr., Viloria's offense wasn't flashy but he looked very comfortable in the ring and silently deadly.
Brian Viloria rocked his opponent in the fourth with a left hook to the head and again in the fifth with crisp shots. In the ninth, the trilogy between Viloria and the Omar Nino Romero ended with the wave of a hand from the Mexican's corner as he staggered against the ropes.
Brian Viloria closes a major chapter of his boxing career and is ready for bigger things. Past is past, and he lives the saying "The only way out is through."
Got an Opinion? Submit Your Articles and Press Releases to be posted on NowBoxing.com
*Please refrain from leaving any Racist, Profane or Derogatory comments*
Discuss this topic in the NowBoxing Forums (Membership is FREE)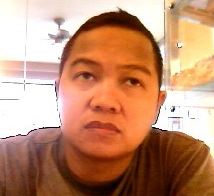 Born and raised in the Southern Philippines, a region with a vast history of cultivating past and current world boxing champions including Pound 4 Pound King Manny Paquiao.
Mark currently lives in Iloilo City and is a graduate of Political Science at the USC in Cebu City but later on dropped out of Law School after a personal realization that a dry and frigid legal system sparked very little to no interest in his mindset.
Some of Mark's works are published in other top boxing sites such as Phil Boxing, Pacland, and NowBoxing.