By Lester Salvador
I am not sold on the Nonito Donaire hype.
He has made a career of beating up on smaller fighters, but since moving up to 122 pounds he struggled against a class Puerto Rican fighter in Wilfredo Vasquez Jr. and even made excuses that his hand was bloody that is why he couldn't take him out. The truth is, Donaire doesn't have the skills or power to take out anyone at 122 or 126 because these guys are no longer smaller than him and he won't have the size advantage over them. It's embarrassing that a wild brawler like Jorge Arce was able to stop Vasquez Jr. but Donaire couldn't, and Donaire is supposed to be a smart boxer-puncher.
Even the fight before the Vasquez Jr. fight, Donaire struggled against some very small Argentinian fighter named Omar Narvaez, and after that boring fight, Donaire even had the nerve to say now he knows how Manny Pacquiao felt against Joshua Clottey. That comment was funny because Narvaez is tiny and Nonito was much bigger than him, while Clottey was a huge muscular fighter and Pacquiao was the smaller man. I think Donaire might even be more hyped up than Manny Pacquiao and that says a lot.
Pacquiao got schooled by Timothy Bradley, and this time I feel Nonito will follow and lose to the IBF 122-pound champion Jeffrey Mathebula of South Africa, but in a more devastating way, I feel Donaire might quit in this fight. Mathebula is a tough African fighter, and he is tall, like 5 foot 11 fighting at 122-pounds, so he you know already that he has the size and reach advantage over Nonito Donaire who is around 5 foot 7. Nonito will have trouble in this fight because he relies on throwing basic one-two combinations, and trying to land one big counter shot while stepping back, that style will not work in this fight because the guy he is fighting won't be hurt by any of Donaire's punches, Mathebula isn't an undersized victim being fed to Donaire.
It seems to me that Nonito picked Mathebula because he felt he was just a paper champion with an IBF belt, while avoiding the true champion at 122-pounds Guillermo Rigondeaux who owns the WBA strap.
It's clear that Nonito is following in the footsteps of his hero Manny Pacquiao, another Top Rank fighter, and cherry picker, to make himself look good while avoiding the true champions and tough tests in each division. Nonito claims the reason he doesn't want to fight Guillermo Rigondeaux is because it would be a boring fight and their is no money in that fight (hahaha) I guess more people know Jeffery Mathebula? Another lame excuse.
Just like Pacquiao thought Timothy Bradley would be an easy opponent and got upset, Nonito Donaire will be dethroned by the unknown Mathebula either by Nonito quitting on his stool or by decision after being out worked by the South African.
Got an Opinion? Submit Your Articles and Press Releases to be posted on NowBoxing.com
*Please refrain from leaving any Racist, Profane or Derogatory comments*
Discuss this topic in the NowBoxing Forums (Membership is FREE)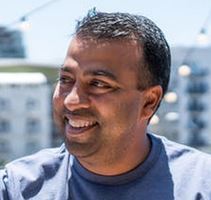 I love the sweet science of boxing and enjoy sharing my opinion on it.  Boricua!