Southern Area Lightweight Champion Ben Murphy must be wondering just what he has to do to get a shot at the British title. The 32 year old, who is based out of the TRAD TKO Boxing Gym in Canning Town, has only been able to defend the title, he won in January 2010 with a dominating performance against Lee Cook, twice due to the lack of willing opponents in the Southern Area.
The two brave souls, previously unbeaten prospects Tony Owen and Phil Gill, that have stepped up to the plate soon learned why Murphy is one of the most avoided fighters around.
Owen lasted the longest of the pair, making it to the two minute and three second point of the fourth round in their thrilling encounter, whereas Gill didn't even make it to the end of the first round.
Yes, Murphy did have a shot at a British title between these two defenses, however that was against Ashley Theophane at Light Welterweight and came just two weeks after the Owen bout and with less than a week's notice.
As anyone that watched Murphy's sensational performance on the night will attest, young Ben was just one round from snatching the title from Theophane, being that he had easily won nine of the first ten rounds, before starting to fade in the late stages. No mean feat when you take into account he came into the fight at very late notice and was fighting at a higher weight.
Murphy's trainer Johnny Eames is under the impression that his charge is wrongly being passed up for the chance to challenge for the coveted Lonsdale Belt at his own weight and today called upon the British Boxing Board of Control to give Murphy a shot at the current Champion, Gavin Rees, or at least an English title fight as an eliminator for the British crown.
"Ben Murphy is next fighting on the 30th October, unfortunately it's only a six rounder non-championship bout.
I'm a little bit disappointed really that the British Boxing Board of Control have yet to nominate him for a shot at the British title, as he has clearly outgrown the Southern Area title that he owns and there's no one really eligible to fight him in the Southern Area.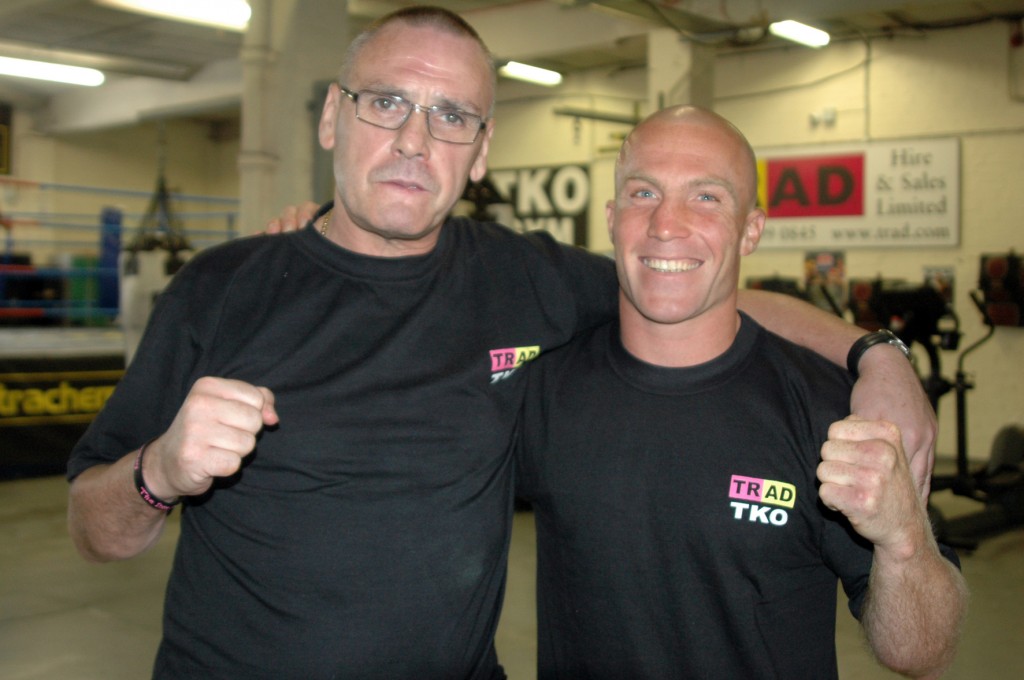 The board are really in a position where they should have in fighting for the British title, where Gavin Rees is British, Commonwealth and European Champion and clearly not intending on defending the British title as he has a WBA title fight coming up.
The board should have deemed to do what is right and nominate Ben to fight somebody else. For some reason they're not, I don't know why. the kid's thirty two now and it wont be long before the board will deem him too old to fight for a major title.
In their infinite wisdom I don't know what they are playing at, they haven't even ordered an English title fight as an eliminator for the British title.
Why don't they want him to fight for the title I just don't know. This kid deserves a title fight, you know I've spoken to the board and all I got from them was that he had his shot, against Ashley Theophane, and he didn't win it.
That's not right that fight was a weight above what Ben fights at, he took it at very short notice, which kept the title alive and helped keep the sanctioning fees alive for the board, so Ben has paid his dues, he stepped in at very short notice and took the Champion very, very close.
As I said that was a weight above what Ben normally fights at so come on he deserves a British title shot at Lightweight. Gavin Rees should either be made to defend it against Ben.
If Gavin and his people don't fancy that fight, which I wouldn't blame them for not wanting to Gavin to face Ben with the promise of a WBA title fight on the table, of course they are going to go for the WBA title, then they should relinquish the British title and let Ben, who deserves it have a shot."