By Lester Salvador
When the casual boxing fan hear about fighters who are considered top of the line, they usually fall for the bait and bite into it, hook, line, and sinker. Manny Pacquiao and Nonito Donaire are the two biggest hype jobs of the past 10 years. The difference is Pacquiao was able to become super famous, while Nonito never received the same type of accolades and attention.
Last Saturday we witness a hyped fighter nearly get schooled by a man he knocked out years ago who was not supposed to beat him. If it wasn't for that lucky KO in the 9th round, Nonito Donaire would have lost to Vic Darchinyan on points. He was getting outclassed by a guy he knocked out at flyweight and to top it off he got his orbital bone broken. If it wasn't for Darchinyan's simple mistakes he would have beat Nonito both times, but his overaggressive nature got the best of him and he gave the fights away.
After the fight Nonito had the nerve to call out Guillermo Rigondeaux the master boxer who humiliated him and took his belts. We all know this is for show, no way Donaire fights a rematch with Guillermo and even if they do, he will make up another excuse to why he gets schooled again. If they fight again I have Guillermo Rigondeaux by TKO, Nonito will quit on his stool before the 9th round.
Manny Pacquiao lost two fights in a row, and his last by a embarrassing, humiliating, and shameful knockout to a past prime 40 year old Juan Manuel Marquez. If Pacquiao was so great how come he could never beat Marquez convincingly in the 4 fights? Marquez beat Manny 4 times convincingly, robbed three times, and solidified the wins with a KO in the fourth. The Pac fans have no shame, they still say ridiculous things like Marquez is scared and demand a fifth fight, what for? Marquez already whooped him 4 times — Let it go!
On November 23rd Manny Pacquiao is going to fighting China against a walking punching bag and cherry picked opponent. The funny part is Rios is going to knockout Pacquiao. Once you get knocked out the way Pacquiao did, there is no coming back.
My best advice to casual boxing fans who are baited by hype jobs is to study the sport and really do research on the fighter. It's okay to be a casual fan, but once you start watching the sport more, you will learn more and realize which fighters are legit and which ones are being built up by proper match making and hype.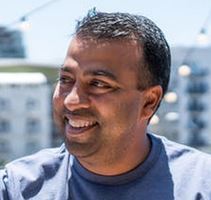 I love the sweet science of boxing and enjoy sharing my opinion on it.  Boricua!