By Lester Salvador
Floyd Mayweather vs. Manny Pacquiao is near, and I'm so excited like a kid a day away from his birthday, I just can't wait until May 2nd. This fight has been years in the making and in the process I've taken years of abuse by the rabid Manny Pacquiao fanbase, with their weak arguments of why the fight wasn't made and calling Floyd Mayweather all kinds of names such as Chicken-Weather, and Ducker. I already felt some justice when Juan Manuel Marquez knocked Pacquiao out cold, but his fanboys came with excuses for that KO, when Mayweather finally defeats him it will be the cherry on top for me.
I don't believe the few Pacquiao fans left really believe he'll actually win, they just hate Mayweather so bad. When you ask real boxing fans and credible people like former fighters, active fighters and long time boxing reporters about their prediction, you would be hard-pressed to find a single one going confidently for Pacquiao in this fight. Those silly fan polls are biased, all they do is vote for who they like, a reasonable Pacquiao fan will say they like Pacquiao but Floyd beats him easy, because he is just too smart. Most of these Pacquiao fans will just disappear again like they did when Marquez put him to sleep. After Marquez beat Pacquiao, some of his fans even said he was on steroids and stepped on Pacquiao's foot before the KO, and the lamest excuse of all "It was a lucky punch."
After May 2nd, the Pacman fans will bring out the excuses online. I already read some of them on different Facebook pages and news articles. Here is a list of some of the many excuses I've read so far from nervous Pacquiao fans. My rebuttals are in the ( ) next to the excuse:
1. If Mayweather scores a knockout, it was because he was taking Alex Ariza and Memo Heredia PEDS (Pacquiao used Ariza for years, so you are self owning yourself for defending Ariza while with Pac but now all of a sudden he is suspicious with Floyd, bunch of hypocrites)
2. Pacquiao was drained from all the random blood tests (Floyd and Manny are both doing USADA testing)
3. Mayweather waited until Pacquiao got old (Floyd is actually 2 years older than Manny)
4. Pacquiao is too nice and religious and no longer has the killer instinct (So Pacquiao doesn't want to hurt his opponent because he is religious? what about all the other god fearing boxers who knockout their opponents?)
5. Mayweather had the judges and the referee in his favor (NSAC assigns the ref and judges, Kenny Bayless has actually referred more Pacquiao fights than Mayweather's)
I expect many excuses such as the ones listed above to come out after May 2nd.
I'm just so glad that Mayweather will finally get his vindication after all the years of harassment and insults. I'm going to enjoy every last minute of the Mayweather vs. Pacquiao fight. When Floyd out jabs him, slips, blocks and counters every wild reckless punch from Manny, if Floyd scores a knockdown or KO, I will cheer at the top of my lungs, and when Floyd's name is called the victor, and STILL UNDEFEATED, Floyd "Money" Mayweather! I will smile with great pleasure and remember this moment forever.
Have an Opinion? Submit Your Original Articles and Press Releases to be posted on NowBoxing.com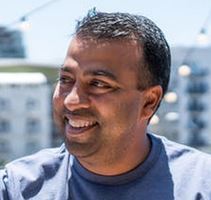 I love the sweet science of boxing and enjoy sharing my opinion on it.  Boricua!