In what was one of the shortest and most clinical performances of the year so far, it took Kendrick Ball Jr just 27 seconds to stop Patrick Leal in their middleweight bout in February. To all those in attendance that evening, it was clear that Worcester has a potential star on its hands.
Assisted by his father, Kendrick Ball Sr, his rise to prominence has been a fast one. His father wanted him to be a boxer from day one and would often work him out on the mitts around their home in Worcester. Soon enough, a young Kendrick Ball Jr was down at the Worcester Boys and Girls club sparring.
Being somewhat lazy in his early days, Ball struggled in his early ventures into the sport of boxing. His complacency was punished by a 9 fight losing streak to begin his amateur career. However, an improved work ethic soon propelled him into contention as one of the best amateurs in New England. Ball went on to win the Rocky Marciano tournament as well as the New England tournament and the Western Massachusetts Golden Gloves. A notable highlight of his amateur career was his very narrow loss to the alternate to the Olympic team which really illustrated his potential to go on and contend as a professional.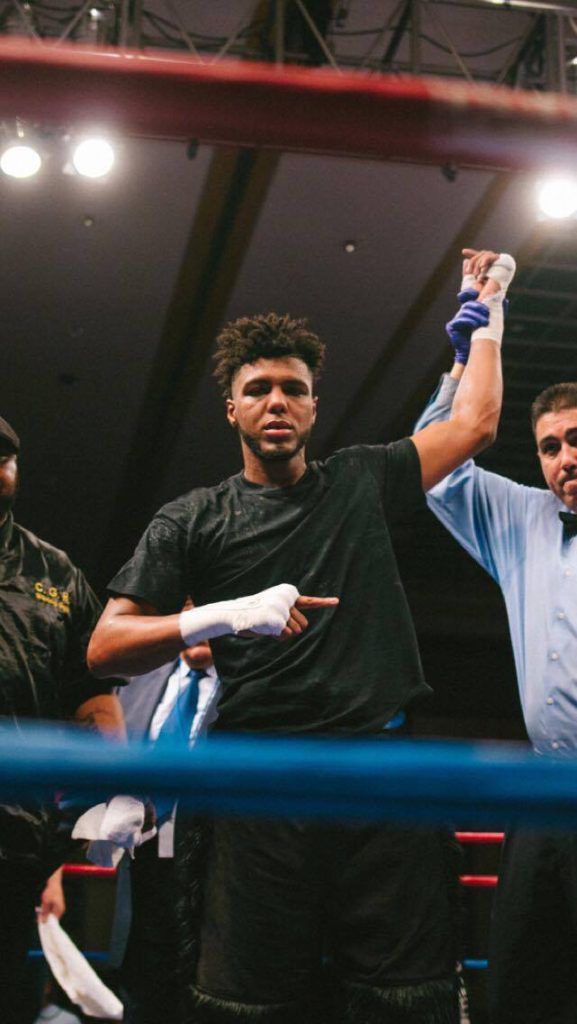 Ball turned pro last year, signing with promoter Jimmy Burchfield and Classic Entertainment Sports. After watching his good friend and fellow professional boxer, Khiary Gray, sign with CES and quickly come into success, Ball knew he had to do the same thing. Even though he has already signed with Burchfield, his drive and desire means he is still determined to do more "I want to work harder and show CES that I have more to bring to the table" he says.
Since turning pro, he has moved quickly through his first 9 fights and remains undefeated with 7 wins, 5 of which came by way of knockout. Most recently, Ball won a unanimous decision against Godson Noel on the 9th of June at the Twin River Events Center. "That was my biggest accomplishment so far as a pro" said the 24 year old. "My other tough fights I had against undefeated guys were draws" he says, "beating a guy who was 6-0 was a great feeling".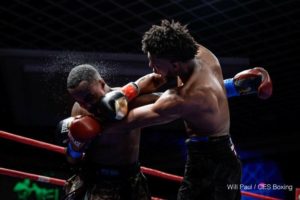 Despite only recently arriving on boxing's professional scene, it is already clear that he is going to be hanging around for a while. His combination of humility and work ethic stand him in good stead, "I am a hard working fighter that just wants to get better" he says. With that being said, he knows where he is going is already plotting his route to the very top, "my ultimate goal is to work my way up and grab a world title while I'm there" says the 24 year old.
Ball is very proud of the fact that he hails from Worcester, Massachusetts. A graduate of Worcester Technical High School, no matter where his career takes him, Ball's heart will always be in Worcester. He is passionate about giving back to the area which has given him so much, "I just want to be a role model for the upcoming fighters and kids" he says.
Whilst Ball has been pro for not much more than a year, he has already firmly established himself. He has a great training set up and a top promotional team which hopefully means that the young man from Worcester has every chance of reaching his potential. If he comes anywhere close, it is a truly scary prospect. The only things which can match his punching power are his speed and boxing IQ, and when you combine that with his marketability, it is clear he can go a long way.
Next up for Ball is a fight on September 16th at Twin River Events Center in Lincoln, Rhode Island. The opponent has yet to be confirmed but it would certainly be foolish to bet against the man from Worcester. Anyone who knows Ball or who has watched him fight can't help but notice the tremendous potential that is oozing out of him.
This is incredibly exciting for the boxing fans of Worcester. They surely can't help but wonder that just maybe, Ball can bring a world championship strap back to his hometown.