Santo Domingo, Dominican Republic – Renowned Dominican boxer Yenifel 'El Rayo' Vicente (31-3-2, 23 KO's) has been aware of the expressions made by Paul Dogboe, father and trainer of the Interim World Boxing Organization champion (WBO) 122 pounds, Isaac Dogboe (18-0, 12 KO's), who is scheduled to face WBO world champion, Mexican American, Jessie Magdaleno (25-0, 18 KO's), on April 28 in Philadelphia .
Paul Dogboe had expressed that his son not only will defeated Magdaleno, but deported the Mexican-American born in Las Vegas after the victory by throwing it on the wall that divides both countries and in the celebration, they will present the world title to the President of the United States, Donald Trump.
"If Dogboe defeats Magdaleno, I will ask my promoter Lou DiBella to fight him," said Yenifel Vicente.
"If we have to fight in Ghana, we will be ready to travel and put the Latinos and people who respect others regardless of their race with a big victory for them. Those comments create hatred and divisions. We live in a world where we all breathe the same air and we are the same. I will not allow them to insult our Mexican brothers and others who work hard in search of a better quality of life, "said Yenifel Vicente.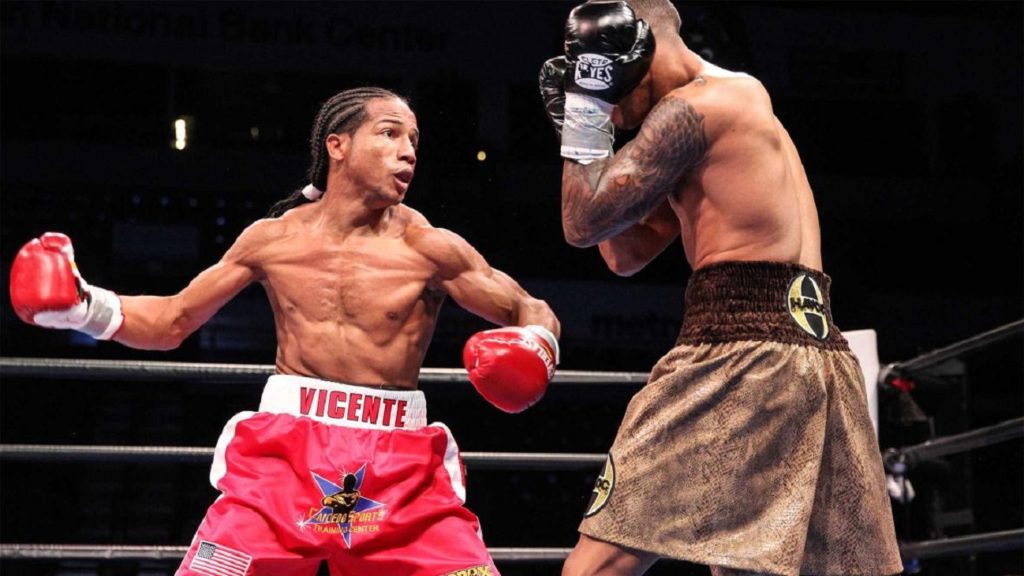 Vicente has won six consecutive bouts, including the PBC's Knockout of the Year, a three-round knockout over the undefeated favorite, Juan 'Baby Tito' Dominguez.
Vicente's manager, Raúl Patrana, President of the 'Spartan Boxing Club', is willing to help with the fight.
"If Dogboe wins, we are willing to make the necessary arrangements so that Dogboe's first defense can be against Vicente who is ranked 12th in the WBO and of course in the best coliseum available in Ghana. We wish the best of luck to Magdaleno. At the end, we hope both fighters make a good fight for the fans and leave healthy after that".