The 160lb division has for long been a weight class where the best fight the best. To look back on Benn vs Eubank, Leonard vs Duran, Hagler vs Hearns, sends excitement coursing through my fingertips as I write.
Nowadays, with so many belts and politics dominating the headlines of the division we have missed out on some potentially history defining match-ups at 160lbs.
In truth, we have had two world class middleweight fights in the past two and a half years, where as history allures, the best fight the best. March 2017 – Gennady Golovkin vs Danny Jacobs and September 2017 – Gennady Golovkin vs Saul 'Canelo' Alvarez. Yet now, once again, there seems to be a fire in the belly of the boxing Gods. They have cast together the divisions supreme for a last quarter of 2018 which may rival any period in the history of the sport.
Canelo vs GGG 2 – September 16th – T-Mobile Arena Las Vegas
A year and a day to the night of their first epic, Canelo and GGG will once again put it all on the line in the battle of 160lb supremacy for the WBA and WBC middleweight world titles. This time around the narrative to the fight is that much spicier.
Canelo tested positive for the banned Clenbuterol in the lead up to their scheduled May 5th rematch, a chord which struck venom the like we have not seen before in his opponent Golovkin, "The people who support and stand by him are swindlers. Just like him. How could one respect them? There is no respect".
Indeed, it is rare having seen a fight already play out that there can be so many intangibles in the build up to it's descendant bout.
Has GGG aged into a shadow of his former self at the ripe age of 36? Will he be able to stalk, smother and overwhelm his opponent like the GGG of old? Can Canelo have improved enough to take out GGG? Is he now mature enough now, strong enough, powerful enough to dictate this fight? I for one am seriously looking forward to having these questions answered on September 16th in Las Vegas.
Enjoy the build up to this one, savour the night, it's one for the history books.

Billy Joe Saunders vs Demetrius Andrade – October 20th – TD Garden Boston
October 20th at the TD Garden in Boston brings together possibly the two best technical fighters in the 160lb division for the WBO world middleweight title.
Billy Joe Saunders last outing against Canadian bruiser David Lemieux was as much of a boxing masterclass as ever I have seen. This slick southpaw has the ability to truly wow fans with his God given natural boxing abilities. However, injuries and a lack of world class opposition have somewhat stagnated Billy Joe's renaissance under new trainer Dominic Ingle.
Demetrius Andrade. Two time Golden Glove Amateur Champion, two time US National Champion, World Amateur Boxing Champion 2007, US Olympian 2008. This is one of America's finest ever amateur boxers who has had an up and down professional career to date through promotional disputes and years of inactivity in the squared circle. That said ' Boo Boo' Andrade is a two time 154lb World Champion having held world titles on two separate occasions.
Now under the budding Matchroom US banner with a promoter hungry to pit his soldier against the best in the division, might we see the best of Demetrius Andrade? This fight doesn't promise to be the bruising bust up that Canelo vs GGG 2 ensures. No. This is two of the very best practitioners of any weight class daring to back themselves in a battle of boxing mastery.
A fight and a night to be commended.
Danny Jacobs vs Sergiy Derevyanchenko – October 27th – Madison Square Garden New York
Sergiy Derevyanchenko is the scariest anonymity in the 160lb division.
On October 27th at the home of boxing, Maddison Square Garden, and one week after Billy Joe takes on Andrade, Danny Jacobs will dip his hand into the piranha pool and back himself against the great unknown.
Indeed, Danny Jacobs is unlucky not be to be fighting for the majority share of the middleweight belts in a cash cow fight with Canelo. He debatably came out the wrong end of a unanimous decision in taking GGG the full 12 rounds for the first time in his boxing career in March 2017. Rather than lick his wounds 'The Miracle Man' has got right back on the trail to world honours with wins over Luis Arias and Maciej Sulecki. But middleweight world titles are not won in such affairs. Danny Jacobs must now put his career on the line and everything that he has worked for in a showdown for the IBF 160lb strap.
'The Technician' Sergiy Derevyanchenko is as described a technically very astute fighter from the great boxing realm of Ukraine. Yet, having revised footage of his 12 bouts to date, the one word that comes to mind when watching this man prowl the squared circle is vicious.
Derevyanchenko is vicious in his attack to head and body, relentless in his ability to finish opponents, and, at 5'9 carries enough power in his right hand to send a fully grown horse to sleep. On October 27th two men will put their entire careers on the line for a shot at world honours.
Don't blink for this one, someone might just get put to sleep.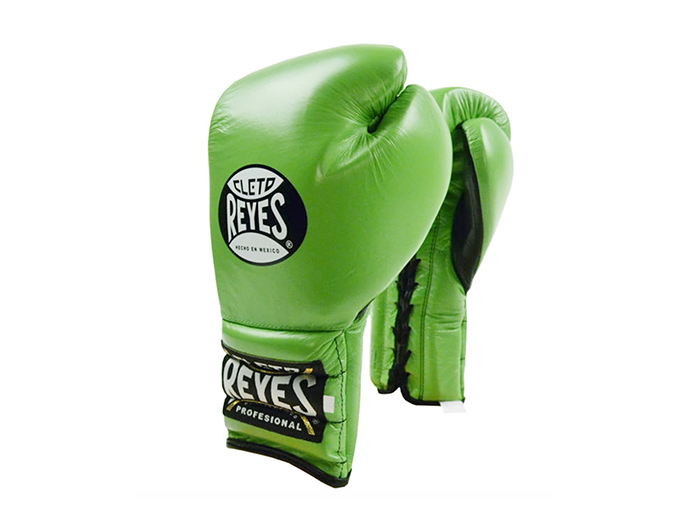 I am a financial analyst working in Dublin, Ireland but have a passion for writing and boxing.