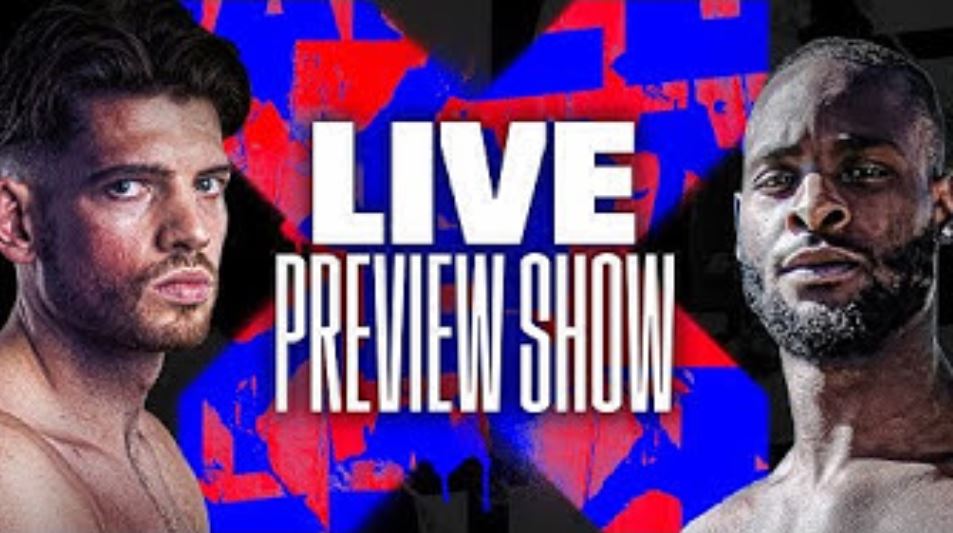 The popular crossover boxing show Misfits and DAZN X returns with their sixth event headlined by MF & DAZN X Series 006: JMX vs. Le'Veon Bell on Friday, April 21. The night kicks off with a Free Live Stream Countdown Show on YouTube to air before the main broadcast.
The event takes place at the XULA Convention Center in New Orleans, Louisiana and will feature popular British YouTube JMX going up against former NFL Football All Pro running back Le'Veon Bell in a cruiserweight main event.
This will be JMX's professional boxing debut and he will be in against a top athlete with more boxing experience. Bell has trained in boxing in the off season for several years while competing in the NFL and has already fought twice in boxing. He knocked out fellow running back and future hall of famer Adrian Peterson in an exhibition bout and made his pro boxing debut against experienced UFC veteran Uriah Hall but ended up losing a decision.
Also on the card is Fangs taking on Alaena Vampira in a women's super bantamweight bout set for 4 rounds. Both are making their boxing debut and are eager to step into the ring and trade blows.
Nate Diaz protege Chris Avila returns to the boxing circuit after beating popular YouTuber Dr. Mikhail Varshavski on the undercard of Jake Paul vs. Anderson Silva. Avila will take on Paul Bamba in a light heavyweight 4 rounder.
MF & DAZN X Series: 006 Fight Card
Cruiserweight – JMX vs. Le'Veon Bell
Women's Super Bantamweight – Alaena Vampira vs. Fangs
Light Heavyweight – Chris Avila vs. Paul Bamba
Heavyweight – Minikon vs. Jake The Viking
Lightweight – Walid Sharks vs. Ayye Pap
Heavyweight – Chase DeMoor vs. Stevie Knight
Super Middleweight – Kimbo Slice Jr. vs. OJ Rose
Lightweight – Ree Moo vs. Elijah Smith
Super Featherweight – Uncle Pizza vs. YuddyGangTV
Preliminary Fight Card
Super Featherweight – Jeremy Hill vs. Estivan Falcao
Super Middleweight – Sean Hemphill vs. Abel Nicolas Adriel
The JMX vs Le'Veon Bell – MF & DAZN X Series: 006 Free live stream countdown show airs on Friday, April 21, 2023 at 7 pm ET / 4 pm PT on YouTube.