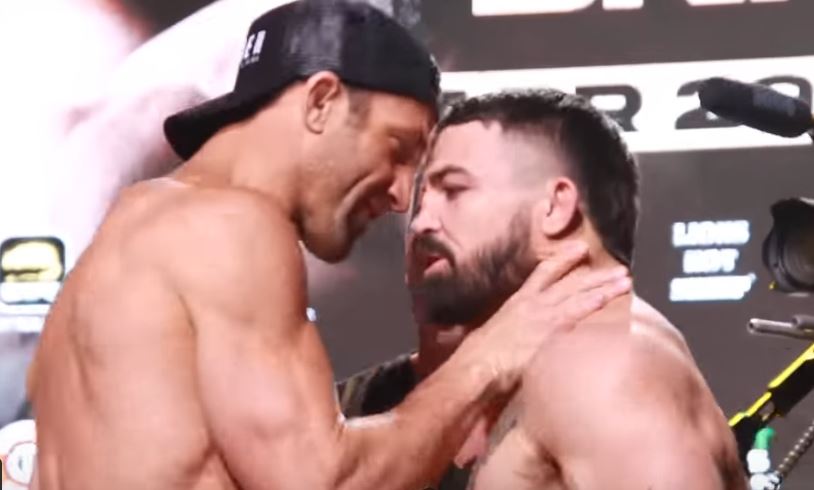 On April 29, the Bare Knuckle Fighting Championship returns to action with BKFC 41: Mike Perry vs. Luke Rockhold live from the 1ST Bank Center in Broomfield, Colorado.
The event will be a live stream Pay-Per-View on FITE TV and will be stacked with former stars form the world of mixed martial arts and UFC.
The main event pits the hard hitting all action slugger "Platinum" Mike Perry against the slick southpaw Luke Rockhold and the co-main event has Chad Mendes taking on Eddie Alvarez.
The lone championship match of the night is for the BKFC Women's Flyweight Championship, and former world champion Bec Rawlings challenges the current champ Christine Ferea in hopes of recapturing the belt.
Newly released former UFC middleweight champion Luke Rockhold is eager to test the waters in the Bare Knuckle Boxing realm and he is going to make his debut in the fastest growing combat sport against undefeated BKFC fighter Mike Perry.
Perry doesn't believe Rockhold is made for this form of fighting and thinks he will make the taller southpaw either quit or stop him in the fight. Rockhold shares the opposite view and believes he will catch the shorter Perry coming in and knock him out with a counter.
The event will be loaded with fast paced fights from top to bottom that fans can surely enjoy.
BKFC 41: Colorado Fight Card
Mike Perry vs. Luke Rockhold
Chad Mendes vs. Eddie Alvarez
Christine Ferea vs. Bec Rawlings
Josh Copeland vs. Ben Rothwell
Chris Camozzi vs. Daniel Spohn
Brandon Girtz vs. Christian Torres
Mike Alvarado vs. James Brown
Khortni Kamyron vs. Gabrielle Roman
Matthew Maestas vs. Dillon Winemiller
Marcus Edwards vs. Jay Jackson
BJ Lawrence vs. Wayna Reid
Jack Willoughby vs. Mitch Seybold
Watch the action on April 29, 2023 start at 9:00 PM ET / 6:00 PM PT on FITE and the BKTV App for a Pay-Per-View price of $49.99. For more information visit: https://www.bareknuckle.tv/