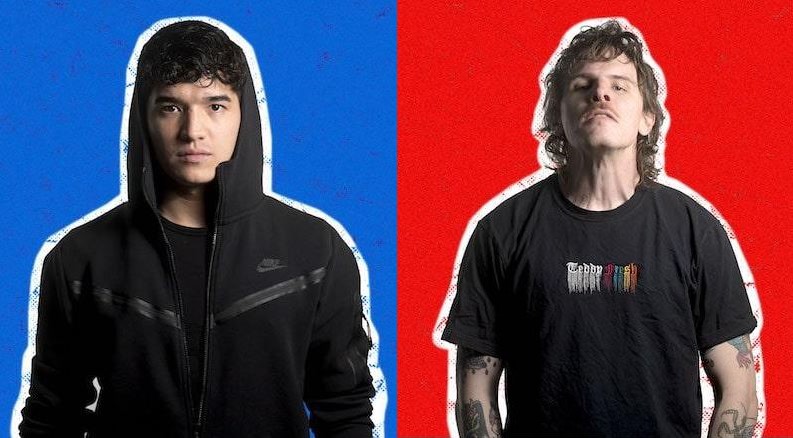 Creator Clash 2: Alex Wassabi vs. iDubbbz takes place on April 15, at the Amalie Arena in Tampa, Florida. The social media influencer boxing event will be shown via Pay-Per-View Live Stream on Moment.
In the world of social media stars, the celebrity influencer boxing matches have taken off and become a huge niche. KSI, Jake Paul, Logan Paul, changed the game and brought more eyes on the sport of boxing with the younger fanbase.
On Saturday, the Creator Clash concept returns with their second show headlined by the creator iDubbbz and popular YouTuber Alex Wassabi. They will fight under the 168-pound super middleweight division and set for 6-rounds of action.
The co-feature has professional wrestling star John Hennigan who wrestled in WWE under the name of John Morrison. He will make his boxing debut against Harley Morenstein of the popular YouTube channel Epic Meal Time. Hennigan vs. Morenstein will be contested in the heavyweight division with a 5-round limit.
The proceeds from the boxing event Pay-Per-View will go to multiple charities. The purpose of the boxing event is to bring awareness and to help others through boxing fun and entertainment.
Creator Clash 2 Card
Super Middleweight – Alex Wassabi vs. iDubbbz – (6 rounds)
Heavyweight – John Morrison (John Randall Hennigan) vs. Harley Morenstein of Epic Meal Time – (5 rounds)
Women's Light Welterweight – Hayley Sharpe vs. Marisha Ray – (5 rounds)
Light Heavyweight – Dad vs. Starkilla – (5 rounds)
Women's Super Flyweight – Jaelaray vs. Abelina Sabrina – (5 rounds)
Heavyweight – Arin Hanson vs. Jarvis Johnson – (5 rounds)
Cruiserweight – Myth vs. Hundar – (5 rounds)
Super Featherweight – Jack Manifold vs. Dakota Olave – (5 rounds)
Welterweight – Leonhart vs. CrankGamePlays – (5 rounds)
Women's Middleweight – RIPMika vs. Alanah Pearce – (5 rounds)
Women's Lightweight – Michelle Khare vs. Andrea Botez – (5 rounds)
Creator Clash 2: Alex Wassabi vs. iDubbbz PPV Live Stream starts at 6:00 PM ET / 3:00 PM PT on Saturday, April 15, 2023. The PPV price is $34.99 Day of Show, for more information visit: https://www.moment.co/creatorclash/creatorclash-creator-clash2